The power of paper
The pen and notebook are mightier than the tablet in Hilroy Canada's new campaign.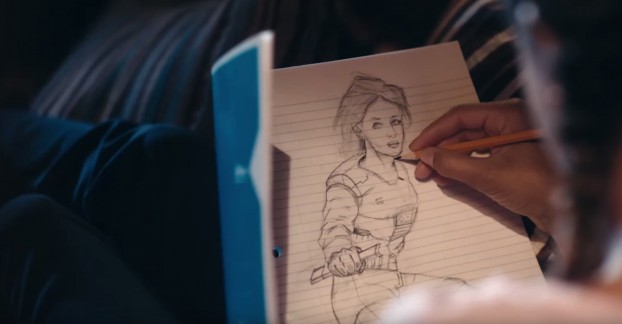 Technology is great, but a lot of inspiration can come from just doodling.
Legacy Canadian brand Hilroy is looking to push that message in its new back-to-school campaign.
A TV and online video spot shows where some imagination – and some scribbling – can lead. Joiboi, a new Toronto agency led by former OneMethod staffer Ian Graham, created the campaign.
"Technology is great, and and we all use technology, but paper can be very inexpensive yet very empowering, because you can really bring so many ideas to life just from pen and paper," says Cristina Franco, director of marketing for schools and planning with Acco Brands Canada (with also owns back-to-school brands like Five Star and Mead).
The brand has also launched a social campaign and giveaway contest, using "#ScribbleStories" aimed at tweens and teens, meant to show what can come from laying pen to paper. That was, in part, inspired by a YouTube video showing Canadian rapper Drake touring his home and showing some old Hilroy notebooks where he used to write lyrics, Franco says.
Looks like he started from his Hilroy, now he's here. @drake #scribblestories pic.twitter.com/LIsrnjAeSI

— Hilroy (@HilroyCanada) July 19, 2015
In previous years, Hilroy marketed itself during back-to-school through advertising and brand integration with The Next Star reality show on YTV. This year, though, the brand has kicked off a larger push aimed at reintroducing the brand to Canadians who have an emotional connection to it, along with trying to reach new immigrants, all in a lead-up to its 100th anniversary in 2018.

"We know a lot of parents are really familiar with the brand, but with technology and these new demographics, we felt the need to reintroduce the brand to existing customers and introduce it to new Canadian families," Franco says. Building Hilroy's social media presence was also a goal for the campaign.

Though the overall budget for the campaign this year was "limited," it does include the TV and pre-roll video, some paid social support and a digital buy, all led by Joiboi.