Indeed goes to work in Canada
The job search site launches its first brand campaign here, as it continues its global expansion.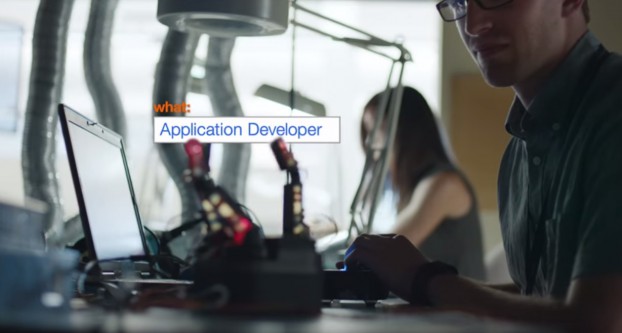 Job search company Indeed has launched its first marketing campaign in Canada, hoping to drive both brand awareness and growth for the site.

The new spots were created by Mullen Lowe in the U.S. as a follow up to last year's "How the World Works" ad. That spot led to 50% increased brand awareness in Australia, Germany, the U.K. and the U.S., according to Indeed.

Now, three new spots are launching here as well as in France, Japan and the Netherlands for the first time.

The spots show how many different jobs can be held within a given industry and how just one person can contribute to an entire company in their own way.

The campaign will air  in Vancouver, Edmonton, Calgary, Toronto and Montreal on TV, social media, online and with outdoor placements, with Indeed's global media partner Mediacom on the buy.

Indeed has seen considerable growth in Canada and is investing in continuing that here, says Jodi Kasten, general manager for Indeed Canada. In the past two years, its staff here has grown from just three employees to more than 60.

Though Indeed says it is Canada's largest job search site by users, it's still going up against sites with high brand awareness, such as Workopolis and Monster. The new campaign has a broad target, since Indeed's user base is spread across demographics, but the overall goal is to increase brand awareness among job seekers and employers, Kasten says.

"Overall, Indeed is investing heavily on their international expansion," she says. "Part of our overall Canadian marketing plan and strategy is to have localized events and thought leadership activities," along with building its social media presence here, she adds.