Reebok builds its hockey presence
The official producer of NHL apparel looks to be a bigger part of hockey fandom with its first social campaign.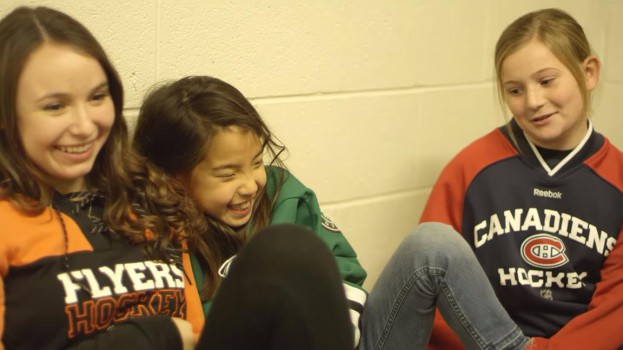 Reebok Hockey is looking to become a bigger part of conversations and love for the sport with a new social platform.

With the "#ItsYourGame" hashtag, hockey fans are encouraged to share how they express their love for hockey and their favourite teams. The brand, which is the official supplier of NHL apparel, will also be using the hashtag to share content showing its apparel at hockey events across North America, from the minor leagues up to major NHL events like the Winter Classic, All-Star Weekend and Stanley Cup Playoffs, including behind-the-scenes content and product giveaways honouring on-ice milestones and achievements. The platform has been launched with a video showing minor hockey players outfitted with Reebok NHL apparel as they wait for the ice at a local rink to get ready for a game.

The program is running in both Canada and the U.S., with some activations in individual markets based on local teams and interests. M&C Saatchi's Sports & Entertainment division is handling social media strategy and community management for the campaign, with support from Venables Bell & Partners in crafting the hashtag.

Kathleen Donohue, NHL marketing specialist at Reebok SLD, says this is the first time Reebok Hockey has pursued a socially-driven campaign, previously using its channels to promote different products. With "#ItsYourGame," the brand is looking to highlight its roll in hockey culture as a producer of the jerseys players wear and apparel fans use to show their support.

"We hope that this hashtag and social campaign will be a way for us to break into the current conversation surrounding the sport of hockey and build our presence," she says, adding an important part of the campaign is going to be honouring the contributions and achievements of hockey fans outside of the NHL as well. "We do believe that all followers of hockey are vital to its growth, whether they are on the ice or simply just a fan, we want everyone to know that they are appreciated."

Every Monday, Reebok will also be posting "#MondayMVP" content, with Reebok selecting fan-posted stories of off-ice contributors to highlight on its own social channels.

Donohue says Reebok is also looking to reinforce its role as the official outfitter of the NHL and hopes fans will see the company is what the pros wear on the ice, a responsibility it has for two more years. In September, the league announced that duties for producing league uniforms would be moved to Reebok's parent company Adidas beginning with the 2017-2018 season.