KBS Toronto leaders promoted
Nick Dean and Matt Hassell take on national roles, while Steve McCall becomes international head of client service.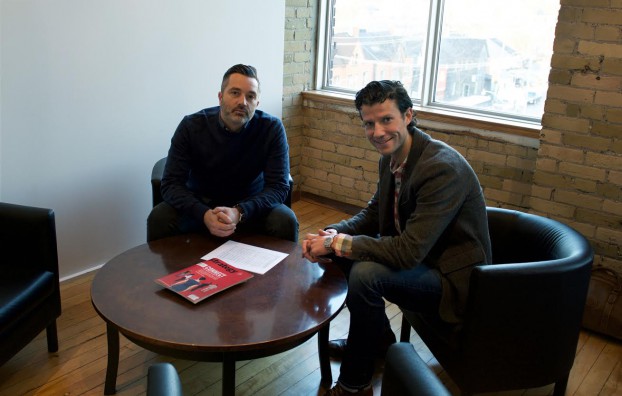 KBS Toronto has announced three promotions, including its current Canadian CEO Steve McCall being tapped as international head of client service, a new role for the agency.
Nick Dean (pictured, right), president of KBS Toronto, will fill the Canadian CEO role, while Matt Hassell (pictured, left), KBS Toronto's chief creative officer, has been promoted to national CCO, also a newly-created position. In the new roles, Dean and Hassell will be responsible for KBS' national business, adding the Montreal office to their remits. Both will report directly to Guy Hayward, global CEO of KBS.
Current KBS Montreal president Annie Aubert and ECD Sacha Ouimet will now report to Dean and Hassell. For Hassell, the national CCO role is more of a formalization of the work that Toronto and Montreal do together (for example, on campaigns for the Quebec market led out of Toronto). Creative being led nationally will help with larger-scale campaigns, he says.
McCall, meanwhile, will continue to oversee BMO, one of the agency's key global clients, in his new position out of New York. From Dean's perspective, as KBS becomes more of a global agency, there's a need to "connect the dots" among its locations, hence McCall's new role.
Dean, who started at KBS in 2010, and Hassell, at KBS since 2014, began their careers together at FCB Canada.
KBS's recent client wins include ACE Bakery, Skullcandy and Mount Sinai Hospital Foundation (handled by its Cause Company division). In September, the agency also launched a specialized division called KBS Sports and Entertainment. The agency is also set to announce other new business wins in early 2016.