Tribal Worldwide Canada names national leaders
The agency promotes Marty Yaskowich and Andrew McCartney as part of a national growth strategy.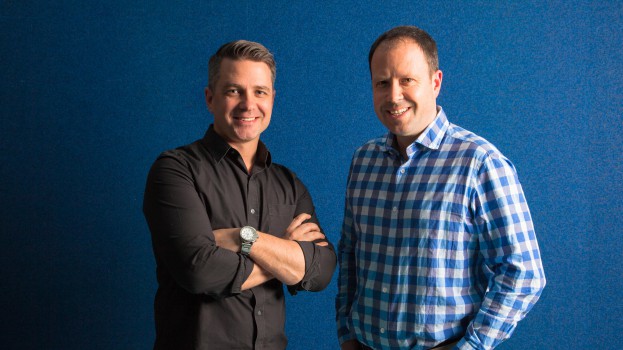 Tribal Worldwide Canada has promoted its managing directors in Toronto and Vancouver to new national leadership positions as part of a growth strategy at the agency.
Andrew McCartney, SVP and managing director of Tribal Toronto (pictured above, right), has been promoted to president, while Marty Yaskowich, managing director of Tribal Vancouver and VP of strategy and innovation at DDB Canada, has been promoted to chief innovation and growth officer. Both positions are effective immediately.
McCartney joined Tribal as managing director in 2008 from Blast Radius, where he was VP and client partner. Yaskowich has been with Tribal since 2005 when he joined as account supervisor and digital strategist. He was named managing director of the Vancouver office in 2010, a role he kept when he was also named VP of strategy and innovation for DDB in 2013.
During their tenures, Tribal's client roster has grown "ten-fold," according to a press release, attracting work from brands including McDonald's, Canadian Tire, Adidas, General Mills, Google and Mars Petcare.
"These appointments will enable Tribal to increase investment in user experience, social content and analytics to benefit our clients," Lance Saunders, national president and chief operating officer of DDB Canada, said in the release.
Yaskowich will be focusing on expanding Tribal's content marketing and analytics practices and evolving its established practices in UX, social media and technology, with McCartney is looking at expanding business and the Tribal brand.
McCartney says Tribal's new growth strategy comes with a slight restructuring to look at those practices on a more national scale.
"We've had leads for practices that were hired close to where the clients were, and as we've grown the business, especially with national client, we've started to see that it's too limiting to have these practices restricted to a certain city," McCartney says. "In order to scale our offering and bring on new talent, we can't have four UX directors across Canada. We'd rather have one, strong UX practice with people across Canada and led by one real pro."
The agency isn't currently looking to hire new managing directors in either office, instead splitting the duties between a number of new positions in the new year. Those new positions range from individual practice leads to strategic leaders on the content side.
"A growth strategy like this isn't just about getting new clients, it's about attracting talent outside of the other agencies on Bloor and King St. in Toronto, and other industries as well," McCartney says. "That's what allows us to bringing innovation and new thinking to our clients, and to build presences in other markets so we're attracting different clients as well."
In the fall, Tribal hired Stephane Fournier as ACD in Vancouver, though it also lost long-time CD Josh Fehr to Camp Pacific.