The best time to reinvent advertising is now
Will 2016 be the death of advertising? KBS's Nick Dean on how to make sure it won't be.
By Nick Dean
This year was one of significant change in Canadian adland.
We saw new leadership at McCann (Turney out, Leonard in) and BBDO (Frascione out, Caruso in) and many others. I suspect more changes are coming.
In addition to this, the trend of consolidation of the once mighty agencies into holding company models continued, and with that, we saw the absorption or closure of some of Canada's most renowned shops – Y&R, TBWA and most recently, Lowe Roche. Recall, in 1998, Lowe Roche was ranked Ad Age's International Agency of the Year. These weren't insignificant losses.
So, what's driving all this change?
Is it that the industry has evolved so much that these once iconic agencies can no longer keep up with the pace of change? Are the sands shifting so quickly that agencies are unable to find their distinct footing? Are holding company models putting agencies at odds with themselves by forcing profit over product? Or, is the traditional advertising agency model just plain broken and all firms are morphing into a sea of sameness?
Yes.
Procurement has already figured this out, and they're using it to their advantage to drive our value to zero (the product, too). Yet many of our egos are still too big to believe this to be true. We just can't seem to accept that the traditional agency offering has been commoditized.
Or, has it….
We're seeing some interesting shifts on the client side, as well. Most recently, to the delight of the global ad world, PepsiCo dropped their procurement team altogether and empowered their marketing leadership to own the agency selection and compensation process. Woot woot! In addition, Bruce McColl, global CMO at Mars, recently blasted the marketing industry for locking their agencies in a "creative imprisonment" and has suggested that if clients expect the best work, agencies should be fairly compensated. I suppose the old adage has come true: "you get what you pay for."
These glorious client anomalies aside, I can't help but think it's incredibly ironic that an industry that thrives on driving creativity and brand differentiation can't creatively differentiate itself from the sea of sameness in which it now operates.
Tony Chapman put it best to me two years ago as he handed me the keys to Capital C, the brand he built over 20 years. He asked, "So what do you guys stand for again, magic?" I remember at the time, I was a little insulted and tried to justify that we differentiated through "invention." He responded back, "right…."
It's taken me some time to truly understand the lesson he was teaching me that day, but it's crystal clear now.
I wrote an article last year called 'This industry needs more characters and less emoticons." Unfortunately the opposite seems to have happened since it was published. The trend toward vanilla has continued.
Who's the next Geoffrey Roche? Where's the next Paul Lavoie? When will the next Tony Chapman step forward? Where's the bravery, the courage and the fearlessness these industry icons once embraced, and we envied as we were starting our careers?  These were the people we aspired to become, the titans of our business back in the late '90s and early 2000s and it would appear they've left such as huge legacy that they can't be replaced. Or can they?
Some have predicted that 2016 will be the death of advertising. I don't know if I quite believe this yet, but one thing I do know for certain is that it's time this industry got Uber-ed.
My thoughts on how to survive through these changing times:
Have an opinion and challenge the norms. An opinion is a truly differentiating feature. It creates a barrier to entry. And, most importantly, it's unique and difficult to commoditize.
Focus on bringing in the best, most diverse talent across all disciplines. Why did the Royals win the World Series? Because they had the best team. Why do agencies win Agency of the Year? Because they have the best talent. So what makes for the best, most talented team? People with diverse backgrounds and talents – journalists, creative technologists, fine artists, authors; people who have creativity flowing all the time, think differently, and don't want business as usual.
Rethink your agency model. Agencies continue to follow traditional models of hand-off from department to department, specialism to specialism, overhead to overhead. We need to start thinking like start-ups where there are no rules around ideation. We need to look outside the walls of our industry for inspiration. We need to look at incubators, think tanks, and other creative industries – like music – that absolutely kill through collaboration.
Finally, be selective in your client partners. Some say, "There are no bad clients," but I say, "Oh, yes there are." Unfortunately, some clients are still satisfied with the status quo. They see agencies as suppliers and demand excellence for pennies on the dollar. Start saying no to procurement's insane demands. Start refusing to do spec work. Let's band together to stop enabling the trap of commoditization. Let's be proud once again of the amazing creativity that is driven within our business and no longer give it away for free.
Now presents an ideal time for agencies with courage and a truly unique USP to redefine how their model operates. Not only is there a clear marketplace opportunity for an agency that thinks and operates differently, but the vanishing of the once greats creates a huge opportunity for the next wave of characters.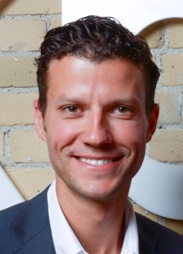 Nick Dean is CEO of KBS Canada

Feature image courtesy of Shutterstock