TD gets real for RRSP season
A new series of digital videos features real customers on their way to achieving savings milestones.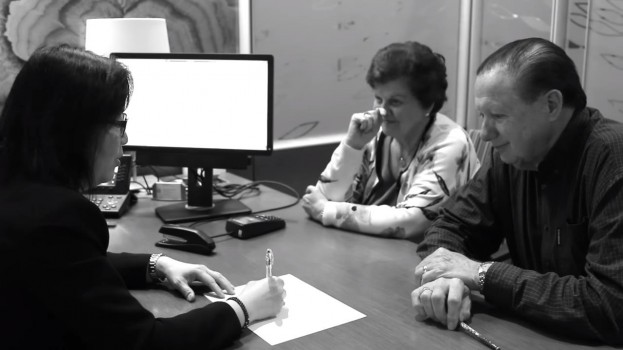 TD is bringing real stories of financial milestones that are a major part of its broader platform to its RRSP campaign this year.
Last week, the bank released three videos focusing on real stories of saving for retirement, buying a home and vacation, as well as the TD advisors who helped them achieve their goals.
While the videos, created by Mirum with media buying by Starcom, aren't explicitly part of the "#TDThanksYou" platform, the focus on major life and financial milestones does give it a connection to TD's broader positioning, especially as it took shape in the "Then & Now" campaign last summer, which showcased real longtime customers of the bank. Chris Stamper, SVP of corporate marketing, community and environment at TD, says it was also to bring more authenticity to this year's RRSP campaign.
"This is kind of a continuation of that journey, showing the advisors with those people and helping them get to those milestones, except instead of looking back, it's looking at how we're helping along the way," Stamper says. "Yes, it's showing that we have the team that can help you through each of those milestones, but what we're trying to say about the team is that it's here for you and what you want to accomplish."
The broader campaign includes print and in-branch materials, but the videos will be used in a digital-only push on YouTube and social media. Stamper says this is being done to reach a growing audience that is already searching for saving and investment information online during RRSP season, as well as a slightly younger target that spans 25- to 55-year-olds.
"You've got the core group that have established themselves [financially] and have a plan, and they still need to be aware of what's going on as they check on it and make contributions," Stamper says. "But then you have the millennial generation that we want to get started on saving. Canadian saving rates have been historically low, and even though they are starting to come back, there's an opportunity to save more and a lot of potential for growth."
This RRSP season may end up being a particularly important one for financial institutions amid concerns Canadians might be having about an uncertain economic outlook for the year ahead.
"It's interesting times for customers, one look at the market and you get that," Stamper says. "When we have conversations with Canadians, money is there for them all the time, but it's not always front and centre. It only comes up when you pay a bill or make your RRSP contribution, and then forget about it until the next thing comes up. But it is always there, so this about how we are always there for those moments and help the customers through challenging times."