CASSIES Bronze: Kokanee's Peak Brew
The beer brand brewed batches using local snow, winning over western Canadian hearts.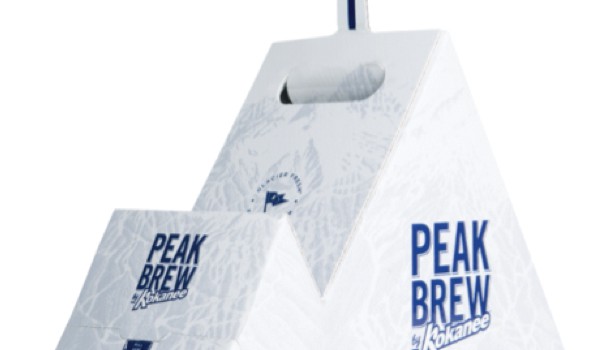 This story appears in the February/March 2016 issue of strategy.
Bronze: Events, Seasonal and Short-Term
Situation Analysis:
Kokanee is a western Canadian beer that had come under attack by other brands seeking to own the mountains Kokanee called home. Rapidly growing craft and value brands were leveraging their hyper-local relevance while national players like Coors Banquet were spending to establish their Rocky Mountain roots. Kokanee's brand health and consideration scores were in decline, while share was down 12% over the previous year.
Insight & Strategy:
Research confirmed that love for the mountains is a shared passion and point of pride for all western Canadians and, in particular, for the key market of males aged 19 to 29. To celebrate this pride, Kokanee would collect snow from seven mountains and infuse it into batches of Kokanee – each can offering a limited edition brew made with snow from one of seven famous peaks.
Execution:
Running from February to April 2015, "Peak Brew by Kokanee," was supported by a $350,000 spend across Western Canada and the Prairies. Local legends were filmed collecting the snow and told the story across Kokanee's social channels, outdoor, YouTube search, packaging and point of sale.
Results:
Kokanee stopped its rapid rate of decline and grew across Western Canada by 1.9 share points (+2.8 points in British Columbia), driven by a sales increase of 15% around the seven mountain communities. During the promotional period, the segment declined by 2%. Consideration scores and "past four week consumption" for the brand grew by 8%.
Cause & Effect:
Average video completion rates were 93.3% higher than category benchmarks. The content organically surpassed targeted views across social platforms by 1.5 million. "Peak Brew by Kokanee" also gained over eight million media impressions. Media spend was below those of key competitors while pricing increased ahead of market by between 2.5 and 5%. The brand was available across Western Canada.
Credits:
Client: Labatt Breweries of Canada
Agency: Grip Limited