Roots adds some international flair
Why the Canadian brand flew to Taiwan to create its spring campaign.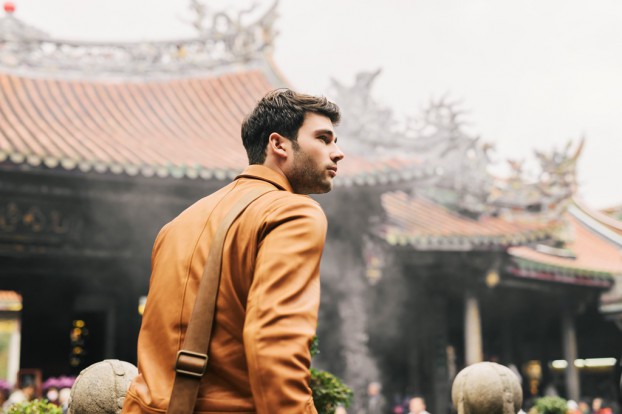 Roots is one of the country's most quintessentially Canadians brands, but the beaver-sporting company has ventured to Taiwan for its newest campaign creative.
Other than Canada, Taiwan is the strongest market for the apparel company, with 107 stores there. Outside of clothing stores, where the brand sells apparel collections customized to the market, Roots also has cafés in Taiwan, where is sells Second Cup coffee and poutine.
"If you walk down the streets in Taiwan, it's almost like walking down the streets in Toronto," says James Connell, VP, e-commerce and marketing at Roots. "You're seeing so many Roots shopping bags and people wearing Roots."

The Roots brand and its Canadiana spirit resonates well with Asian consumers, including those visiting as tourists, adds Michael Budman, Roots' co-founder.

To celebrate its 20th anniversary in the country, the brand ventured overseas to shoot its spring creative. It partnered with Taiwan's tourism authorities to scout the best locations to shoot the campaign, which will launch at the end of the month. "They have escorted us around the country to different temples and areas to try to get the best of Taiwan," Connell says. That includes shots of Taipei 101 – a massive skyscraper – and featuring cycling culture at Sun Moon Lake.

The resulting images will be used in a digital, OOH and in-store campaign for Roots internationally.

Roots is currently in the midst of an international growth plan, after its majority ownership was acquired by private investment firm Searchlight Capital Partners last October. The company currently has about 245 retail stores across Canada, the U.S. and Asia, including 23 in China. Last week, the company announced that former Adidas Canada president Jim Gabel would be its new CEO.