Explorer Research opens a test kitchen
The new research setting aims to be a lower-cost alternative to in-home ethnography studies.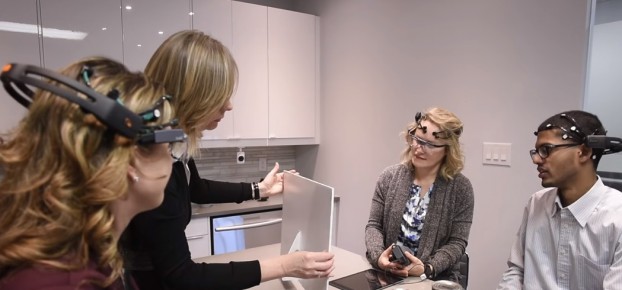 Mississauga-based Explorer Research has created a new testing environment to help simulate a real kitchen in an effort to control research and lower costs for its clients.

The new Test Kitchen, which became operational in the past two weeks, was built to replicate a residential kitchen (as opposed to a more industrial one).

Unlike your kitchen at home, though, it's also outfitted with 16 cameras (including inside the fridge) to capture behaviour, a large kitchen island to allow for focus groups, and neuro and biometric capabilities. It also includes a large TV screen to view content and remote viewing capabilities for clients, who can either watch studies in an adjacent room or off site.

The idea is to provide more efficient research studies. In-home ethnography research can be time consuming, since a brand can only work with one customer at a time, says Chris Whitaker, partner at Explorer Research.

It also allows for more control of the research environment, he says. With frozen food, for example, keeping products in the right state before bringing them to test in consumers' homes has been challenging.

While Whitaker acknowledges that behaviour might differ from how someone acts in their own home, he says it isn't likely to be a major difference since the kitchen was built to feel residential.

The Test Kitchen project has taken about nine months to execute and hasn't been used on a specific client study yet. Explorer works with brands directly, as well as with consultancy firms and shopper marketing agencies.

The kitchen will be used for CPG and beverage studies, in particular for projects such as sensory evaluation, cooking usage insights, packaging functionality and design testing, and recipe development and testing.

Explorer Research works with brands and companies such as Campbell's, Canada Bread, Google, Hallmark, Kraft, Kellogg's and Mattel.