Miami Ad School prepares for launch
A strategy and planning boot camp will welcome the school's first students in Toronto.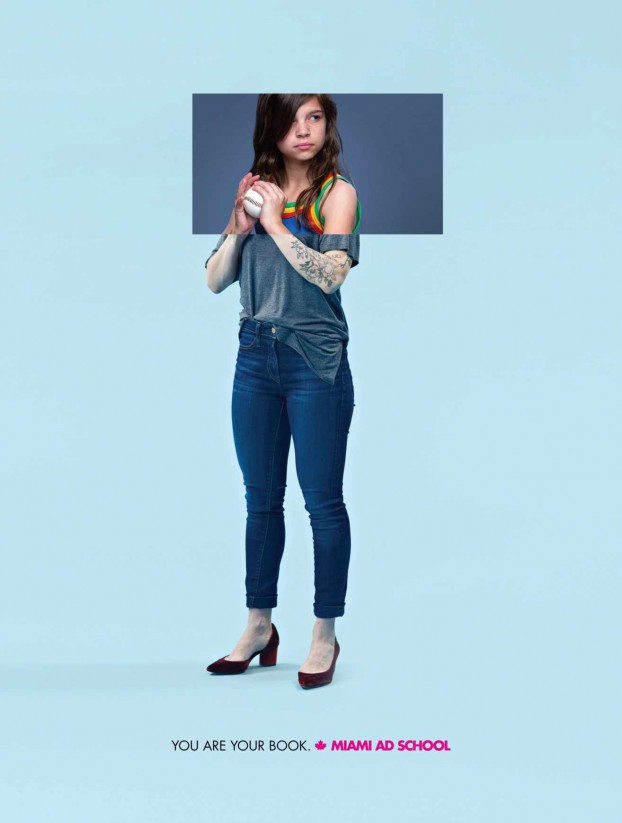 The Miami Ad School is set to welcome its first students this summer, beginning with the planners and strategists attending the Account Planning and Strategy Boot Camp.

A 12-week program running from July to September, the boot camp will have students attend one class per week and hear from industry guest speakers, have portfolio-building sessions and work on live client briefs. Chelsea Thompson-O'Brien, a strategist at Grip and program manager for the course, says the boot camp structure is best suited for students with one or two years experience in the industry and some form of previous marketing degree or diploma.

"A lot of the reason for the boot camp structure is for the young professionals who are currently engaged in some kind of agency or company to be able to take the classes," she says. "A lot of our instructors are practising professionals, which makes a huge difference for us because the program is tailored to the existing ad professional. A lot of our students are ones who would be looking to move from an account co-ordinator position to the lead planner or strategist role."

The boot camp's instructors are the strategic leaders at some of the city's top agencies, including Leo Burnett's Brent Nelsen, Zulu Alpha Kilo's Heidi Philip, John St.'s Jason Last, The Palmerston Group's Daniel Berkal and The&Partnership's Marcel Zierfuss.

Aman Gulati, founder of Miami Ad School Toronto, says the boot camp program was adapted from similar programs in other markets where Miami Ad School operates, but with an added focus on digital, due to the importance of those elements to the planning and strategy discipline in Canada. The school has a partnership with Google to ensure students are up to speed on the most current best practices, and is pursuing partnerships with additional social media companies and start-ups.

Also in July, creative students enrolled at the school will begin in a more typical class structure. Stephen Jurisic, creative director at John St. and creative chairman at the school, says the creative side is more open to accepting high school students who "know what they want and are driven," but is also focusing more on working creatives with a few years of experience looking to advance their careers.

"When I've met students over the years looking at their portfolios, I've seen kids from agencies that maybe aren't doing the best work for whatever reason, and you think about what they could do if they went to a program like this," Jurisic says. "For some of them, if they went to a school like this for even two years, they could springboard over the people at the agency they're currently at. And now they don't have to get the money to fly to Miami to do that."

John St. has also launched a campaign promoting the school (seen above), built around the idea of "you are your book" to drive home how the school can help students refine and improve the portfolio their future employers will judge them on.

The two-year creative program has students attending their first year of classes here in Toronto, developing their ideation as well as their technical craft. Jurisic says the particulars of what will be taught within the established curriculum will be up to the instructors, who he is encouraging to collaborate.

"Something I've talked a lot about wanting to do is making sure all the classes have an intersection of ideas. Whoever is teaching the ideas course will work with who is teaching the craft course to make sure everything is concept-driven, and not just based on execution."

All class sizes at Miami Ad School are being kept small – between 12 and 20 people – to ensure a more intimate setting and that students get adequate time with their instructors. Jurisic adds that, in the future, he'd like to add some of the programs seen at other campuses, like UX and design, to the art direction and copywriting programs it is currently offering.

For their second year, students will have the opportunity to study for 10-week intervals at Miami Ad School campuses and agencies in any of its 15 different markets, something that will have a benefit for students, as well as the industry in Canada as a whole.

"A kid from Toronto can go to Miami and work at an agency there for 10 weeks and then go off and go to Hamburg and do 10 more weeks, but what will be great for agencies here is they'll also get to have kids from Berlin or Rio to work for them for 10 weeks."

Jurisic says he is looking to add members to the wider creative advisory board, which already includes Cossette's Carlos Moreno, Leo Burnett's Steve Persico, BBDO's Denise Rossetto and The&Partnership's Ron Smrczek. The school's overall advisory board includes Zulu Alpha Kilo's Zak Mroueh, JWT's Brent Choi, Havas Worldwide Toronto's Helen Pak and Publicis Canada president Duncan Bruce.