Travel through the looking glass
We're all mad here as Disney teams up with a YouTuber and others to immerse users in Wonderland.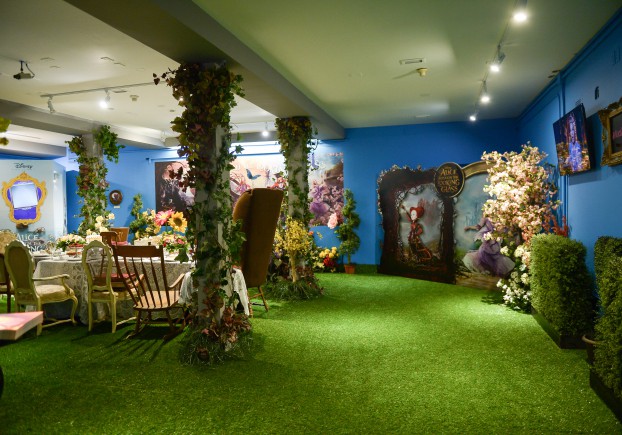 Don't worry, Toronto. You haven't gone mad.
For those who have spotted it downtown, Disney has created a whimsical experiential pop-up promoting Alice Through the Looking Glass.
The Toronto pop-up (#AliceonQueen) is a re-creation of the Mad Hatter's tea party and includes a digital kiosk and face mapping so users can transform themselves into characters from the film. The execution was brought to Toronto after its popularity at last year's D23 Expo for Disney fans.
For the Toronto execution, Disney partnered with YouTuber Yolanda Gampp and her team at the "How to Cake It" channel, who created a unique cake inspired by the film (the first 100 guests will actually get a taste).
Makeup brand Urban Decay is also part of the execution, showcasing its limited edition Alice Through the Looking Glass collection of eyeshadow and lipstick. Makeup artists from the brand will also be on site this Sunday for demonstrations.
Among the displays at the pop-up is one featuring the character Time who, when shared on Instagram and Twitter with the hashtag, gives users a chance to win advance passes to the movie and other prizes. The pop-up also includes set design sketches from the film.
The free pop-up launched today and is open to the public until May 27.