Canada Goose set to open flagships
Its first standalone locations aim to bring the brand's Arctic past to life.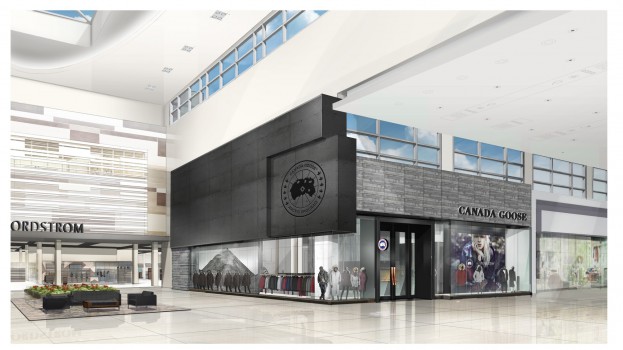 Canada Goose is planning two new flagships, its first-ever standalone stores.
Set to open this fall, the stores will be located in Toronto's Yorkdale Shopping Centre and in the SoHo neighbourhood of New York. The stores will carry the brand's seasonal collections, along with special collaborations, which it says build off of the success of projects with Drake's OVO brand, Wings + Horns and Levi's.
The two flagships follow what the brand says has been a successful e-commerce launch.
In a press release, Canada Goose says the 4,000-square-foot store concept will bring together its "Arctic heritage with modern innovation in an experiential environment." For example, the stores will include a curated exhibit of its vintage designs.
It has also implemented an "immersion program" for the stores' employees, including providing tours of one of its four factories and a look at how the brand works with Polar Bears International in Churchill, Man.
Last November, the brand also teamed up with Canadian filmmaker Paul Haggis on a short film centred on its legacy of keeping adventurers warm.
Canada Goose, which sells in 50 countries, says that in the past five years, revenues have increased by more than 450%.