Cannes 2016: Why I'm thanking creativity
Young Lions juror Mark Childs on why the next gen should remind seasoned marketers to take risks and never settle.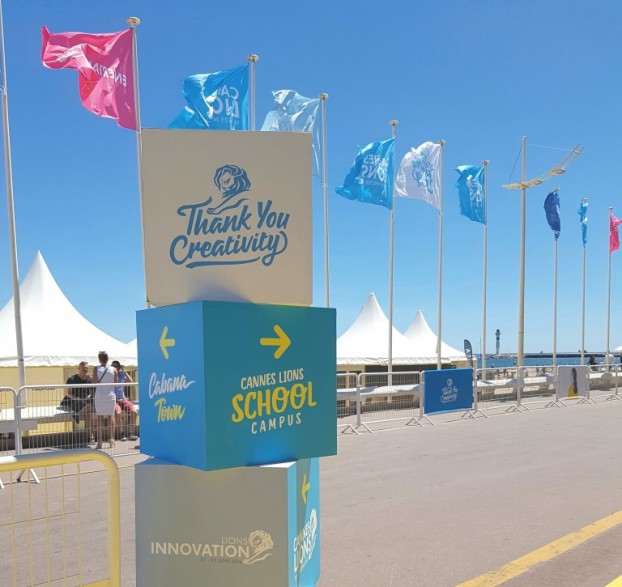 By Mark Childs
No matter where you are in Cannes this week, it's impossible to escape the idea that this picturesque location is synonymous with creativity.
Perhaps to hammer home the idea, the phrase "Thank You Creativity" is emblazoned everywhere at this year's festival. Those three words appear alongside quotes attributed to industry legends, each one an inspiration to those who pass by.
And while creativity is on display here once again, it was Oliver Stone, the Academy Award-winning filmmaker who, for me, may have offered the assembled marketers the most simple but profound piece of advice: "Believe in, and tell, the whole story."
At a time when the marketing world has become increasingly fragmented, driven by complex big and small data, and amplified by technology, it's Stone's insight – that the campaign's story remains at the heart of all truly creative marketing – that reminds all of us that we must build stronger brand connections to create immersive experiences, drive demand, and win awards.
Cannes Lions is as much the sensory overload of great work that I recall from past years. Work from every corner of the globe is amplified here through the lens of faster emerging technology and increasingly evolving and dynamic social platforms.
However, the incredible creative is only one of the draws that keeps me passionate about coming back. What is truly inspiring is the chance to meet and connect with the next generation of advertising and marketing talent. They are here as much to learn as they are to inspire the seasoned marketers.
As a first-time Young Lions Media juror, Account Leadership Academy contributor and mentor of our Canadian Young Marketer duo, it's true that my own Cannes Lions experience has changed. Getting the chance to see our Young Lions Marketers and Media teams competing through the week as the industry ramp up to the high-profile Titanium, Grand Prix, Agencies and Creative Marketer of the Year awards, has been nothing short of breathtaking.
One of the prevailing statements of encouragement these young people have been working with this week came from Johnson & Johnson CMO Alison Lewis, who remarked during one session that "You take the [creative] risk, I'll take the blame." It's a bold and compelling call to support marketing creativity; a call to action for our teams to take more risks.
As leaders in the marketing world, it is up to us to remove these barriers to creativity, and to inspire, to encourage risk taking, and to push bold action.
Taking a big risk can reap reward, a compelling lesson we re-learned this week from the Young Lions Media-winning team from China: Hsien Chao and Anna Ynag from J. Walter Thompson Shanghai.  Theirs is a case that will not see major Cannes Lions coverage but it is a story that will be shared with UN Secretary-General Ban Ki-moon and a provocative example of creativity. It is a story that I sincerely hope is executed in reality.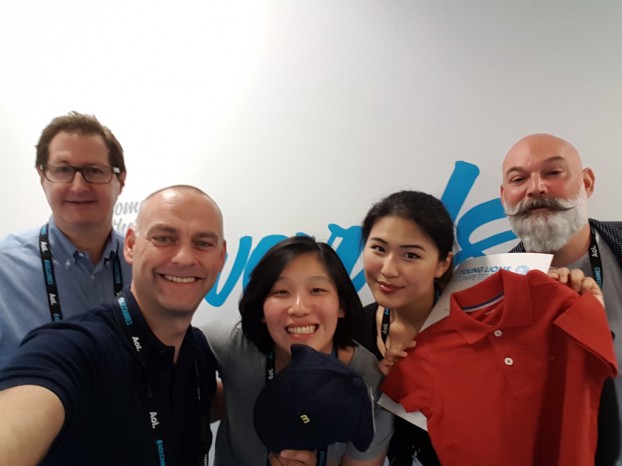 Throughout their 24-hour challenge, they were tasked with coming up with a big  idea and media campaign to move brands to help get the 57 million children who remain out of school back into the classroom, in an effort to address the United Nations' Education Sustainable Development goal.
Their argument was that kids are, in fact, only out of school to be in the workforce to support family income out of dire necessity. It was a bold step to reframe the challenge and brief, to lean in to the extremely provocative subject of child labour, one that helped them stand apart from the 30 other teams. It served as a reminder to this seasoned marketer to never settle for mediocre insight or campaigns. To praise the bold.
Their idea was that brands could "pre-hire" (or adopt) these kids, paying their families a salary to get them out of work and back into school. The campaign proposed that with the support of the UN and a LinkedIn media campaign, company execs and employees alike would be asked to adopt children and simply track the number of children pre-hired in graphic form on the social platform's site. Nothing like a little highly visible social company and brand competition, right?
It was brilliant. Their plan to solicit the active support of the brands who are too often cited as the problem in these instances was genius; to force them to stand up and be counted, literally.  It was simple.
To top off their performance, the team hand-stitched a branded child-sized polo shirt and cap to bring the idea to life and humbly acknowledged their own country's required role in helping to resolve child labour. It resulted in becoming less a political statement than a recognition of their keen understanding of the facts, translating them into insight and their plan's authenticity and accountability.  They personally owned the cause and the solution.
I want to sponsor their implementation.
Of course, their remarkable idea was just one of many that were shared here this week. Once again, what's clear to me is that creativity favours the bold, and that as leaders in the marketing world, we must nurture, mentor and recognize creativity, especially in the next generation of marketers.
Thank you Cannes Lions, for inspiring the talent that is creativity.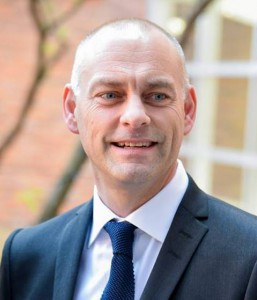 Mark Childs is CMO of Samsung Canada.