How did Canada fare in Cannes?
See the final awards tally for 2016, plus a look back at our coverage from the festival.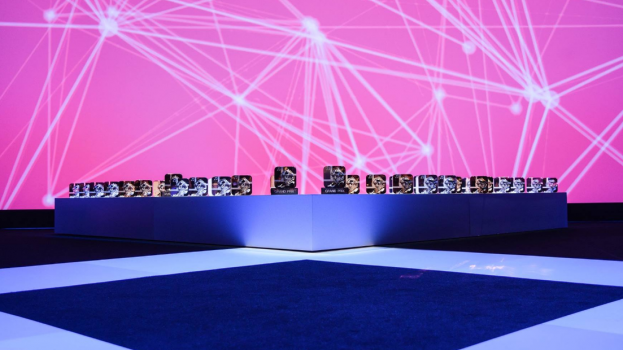 It wasn't a record-breaking year like 2015 or 2013, but Canada's Lion collection in Cannes this year is still something to cheer.
Canada's total award count for 2016 was 17, and includes nine Bronze, six Silver, one Gold, plus the Bronze Young Marketers.* Last year, Canadian work took home 43 awards.
This year, 1,360 Lions were awarded to 63 countries, which means Canada took home 1.25% of the total winnings in Cannes, placing us among the top 20 countries. We also received 93 total nominations across the 26 categories.
While Canada received nominations in Creative Effectiveness, Print & Publishing, Glass Lion, Product Design, Mobile, Innovation, Film, Titanium and Integrated, none of that shortlisted work managed to medal. The country was also completely shut out of Mobile, Product Design and Pharma, receiving no shortlist nods from the judges.
This year's Special Awards, which were given out toward the end of the evening during Saturday's final Cannes Lions award show, included the Holding Company of the Year (WPP), Network of the Year (Ogilvy & Mather), Agency of the Year (AlmapBBDO, Sao Paulo), Independent Agency of the Year (Droga5, New York) and the Palme D'Or (Tool, USA).
*This includes Jam3′s Gold and three Silver Lions that were entered by MTV in the U.S. for the "Green Screen" campaign that promoted the channel's Video Music Awards (VMAS). MTV confirmed that Jam3 should be credited on every winning entry. The total excludes the two Radio Lions that strategy incorrectly counted in Canada's tally as two individual Bronze Lions for Cossette and J. Walter Thompson, when they were in fact Bronze Campaign Lions. 
This year's winners by agency:
Jam3: one Gold and three Silver
Leo Burnett Toronto: Silver Design, Bronze Direct, Bronze Cyber
J. Walter Thompson: Silver Entertainment for Music, Bronze Radio
Grey Canada: Silver Health, Bronze PR
Cossette: Bronze Radio
Critical Mass: Bronze Digital Craft
Touché / Sid Lee: Bronze Creative Data
MediaCom / BBDO: Bronze Media
Tank: Bronze Radio

This year's winners by category:
Cyber: 3 (1 Gold, 1 Silver, 1 Bronze)
Health: 1 (Silver)
Radio: 3 (Bronze)
Entertainment: 1 (Silver)
Entertainment for Music: 1 (Silver)
Design: 1 (Silver)
Promo & Activation: 1 (Silver)
Digital Craft: 1 (Bronze)
Direct: 1 (Bronze)
PR: 1 (Bronze)
Media: 1 (Bronze)
Creative Data: 1 (Bronze)
Young Marketers: 1 (Bronze)
And here's the Canadian shortlist tally for 2016:
Design: 14
Film: 9
Cyber: 8
Direct: 8
Radio: 8
PR: 6
Promo & Activation: 6
Media: 6
Entertainment: 6
Creative Data: 5
Print & Publishing: 5
Health: 5
Outdoor: 5
Entertainment for Music: 4
Digital Craft: 3
Creative Effectiveness: 1
Glass Lion: 1
Here are Canada's totals over the past five years at Cannes:
2011: 17
2012: 20
2013: 30
2014: 15
2015: 43
2016: 17
In case you missed it, here are the columns, articles and videos from industry folk and strategy's team on the ground at Cannes:
Where are you planners? — FCB Toronto's Shelley Brown asks if we're living with the myth that strategy and creative can be separated.

(Video) In the jury room with Edelman's John Clinton —  What PR jury prez John Clinton learned from days of sifting through thousands of campaigns.

Why are we thanking creativity? — DDB Canada's Lance Saunders questions whether the festival's theme is just blind faith.

Why I'm thanking creativity — Young Lions juror Mark Childs on why the next gen should remind seasoned marketers to take risks and never settle.

Crafting a new view of innovation —  SapientNitro's global CCO Donald Chesnut and Toronto head Alyssa Altman talk about why craft is often the missing ingredient for truly innovative ideas.

(Video) In the jury room with Pirate's Tom Eymundson — Radio jury prez Tom Eymundson talks about why so few golden Lions were dished out, and why Canada needs to be more brave if they want to win Gold.

Sunny ways can be a sledgehammer — Ahead of his Cannes chat, Bensimon Byrne's David Rosenberg talked about election lessons for other brands and taking on negative spin.
The case against short-termism in creativity — Edelman Canada's Lisa Kimmel on why ignoring the business case means putting creativity out of business.

And here are the links to our shortlist and winner coverage:
Canada nabs five Health nominations (Health)
Ladyballs takes a Silver Health Lion
Canada picks up 26 shortlist nods (Promo, Print, Glass)
Canada gets 28 more shortlist mentions (Design, Digital Craft, Outdoor, PR)
Canada brings home six Lions (Radio, Direct)
Canada gets 19 more shortlist noms (Creative Effectiveness, Creative Data, Cyber, Media)
Leo, Grey, Critical Mass and Canada Goose pick up Lions (Design, PR, Digital Craft, Outdoor, Product Design, Creative Effectiveness)
Jam3 wins Cyber Gold with MTV (Cyber, Creative Data, Media, Innovation and Mobile)
19 shortlist spots for Canada (Film, Entertainment for Music, Entertainment)
Canada brings home wins in first Entertainment Lions (Young Marketers, Entertainment, Entertainment for Music)
Canada comes up short in final categories (Film, Titanium and Integrated)