Dino Demopoulos leaves DDB
Sandra Moretti (pictured) will take over the SVP, head of strategy role in Toronto.
Dino Demopoulos has resigned from his role as SVP, head of strategy at DDB Canada.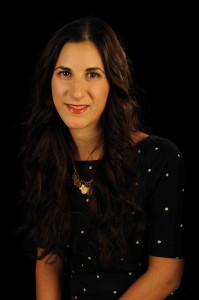 Demopoulos joined Tribal Worldwide Canada in 2012 as VP, strategy and innovation. He will be taking time over the summer to explore new opportunities, according to a statement from DDB.
Prior to joining DDB, Demopoulos held the VP, director of strategic planning role at MacLaren and was VP, digital strategist and engagement planner at BBDO and Proximity.
In its statement, DDB credited Demopoulos with helping "to develop one of the best strategic planning departments in Canada."
Replacing him as SVP, head of strategy for DDB's Toronto office will be Sandra Moretti (pictured). Moretti has been with the agency for five years, working on accounts including McDonald's Canada, Johnson & Johnson, Dairy Farmers of Canada and Mars. Prior to joining Tribal DDB in 2011, she was a digital marketing manager at TD Bank and held roles at John St. and The Hive.