Up to the Minute: Iogo selects Alfred for a repositioning
Plus: Vapor Music acquires RMW and more news you may have missed.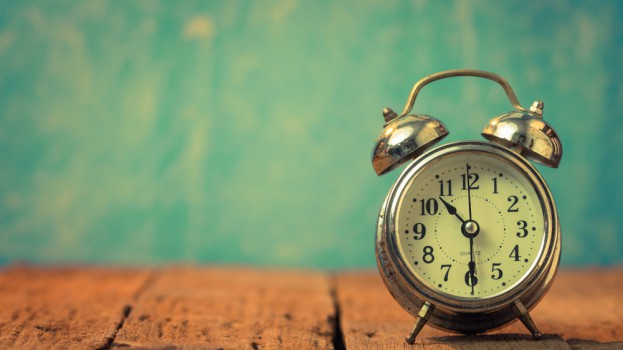 Hires, promotions and other news
IBM Interactive Experience, the tech giant's digital agency, has named Geoff Lee as experience design director. Lee was most recently group creative director at ICF Olson, working on clients including Boston Pizza, Delta Hotels & Resorts, Home Depot, OLG and Second Cup. He has also held roles at SapientNitro, Proximity/BBDO and MacLaren McCann.
Vapor Music has announced it's acquiring RMW Music. The move allows Vapor to better cater to simultaneous sessions, it said in a statement. "The extra studio space will help with Vapor's Fifth Kid Records label in particular, improving its capacity for providing a creative outlet and home for its recording artists," according to a release. The company will now be known as Vapor RMW, with the deal officially closing July 28.
Meanwhile, Toronto's Pirate has hired Mark Rajakovic from RMW Music. The move aims to position Pirate as an expert in music, not just radio. Among Rajakovic's recent work is the music for Tangerine's "Hard Work" campaign by John St.
Ottawa B2B agency McMillan has added two to its executive team. Theresa Forman has been named vice-president of strategic services and Dawn Kadlec has been named vice-president of operations. Forman joined McMillan in 2007 as a senior strategist, promoted to director of the strategic services department in 2014. Kadlec began her career at McMillan in 2005 as an account executive and was appointed studio manager in 2009. In 2012, she was promoted to director of creative operations, co-managing the company's creative resources, and then took the role of director of the agency's operations in 2014.
New business
Following a pitch involving three agencies, Aliments Ultima has chosen Quebec's Alfred for a Canada-wide repositioning and communications development mandate for its Iogo brand. Alfred will team up with Folk, a brand strategy service founded by Fanny Chabot and Joannie Denault, to fulfill the mandate. Iogo previously worked with DentsuBos.
After a competitive pitch process involving six Canadian agencies, Beiersdorf Canada has selected Montreal-based Bam Strategy to handle Nivea's digital marketing strategy. Nivea previously worked with Parkour. Over the next three years, Bam will work on enhancing the brand's online presence in Canada, including managing its website and creating custom content and campaigns.
Media
Cossette Media has hired Claude Lamoureux as SVP and GM for Quebec and Eastern Canada. Lamoureux takes over the role from John Tarantino who left the agency at the end of June after 25 years in the role.

CBC/Radio-Canada has announced an Olympics-related deal with Twitter Canada for the upcoming Games in Rio. The social media company will use Twitter Amplify to target new audiences with tweets from CBC's Olympics accounts, featuring video clips appearing seconds after they air on broadcast TV.

Swarovski has selected Havas Media to handle the global account, ending its nine-year relationship with Zenith Optimedia. The global media account spans 35 countries, including Canada.