How Mogo is making the most of its footprint
Trendy design and in-person staff help draw in the financial company's millennial target and make them feel comfortable.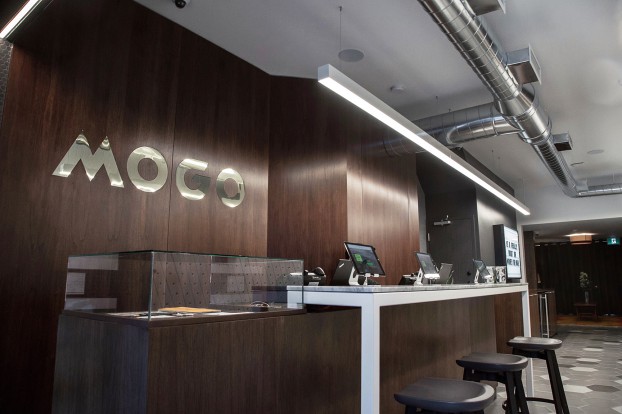 On Queen Street West in one of Toronto's trendiest neighbourhoods, digital financial services company Mogo has set up its on-the-ground home: MogoLounge.
Mogo doesn't need a bricks-and-mortar space since most of its business is done online, but Chantel Chapman, financial fitness coach at Mogo, says it has become a vital part of bringing Mogo to life as a lifestyle brand.
"If you have to actually go somewhere to do business with your financial institution, they're not serving the customer conveniently," she says. "Fintech is new in Canada, and our adoption rate is not as high as some other countries. With your finances, you still need to trust who you're dealing with. The retail element adds that. But most of all, it also develops a community and brings the brand to life. To build that, there needs to be a place to interact on a deeper level that you can't always get online."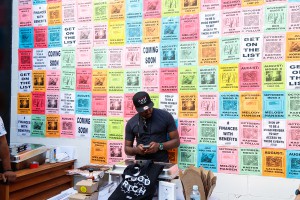 Though its official unveiling party was held last week, Mogo has already held a number of events in the space, like a pop-up shop for model and designer Amber Rose's latest fashion collection. Future pop-ups on the slate include up-and-coming brands like Stay Home Club and artists like Melody Hansen, and Mogo's pre-paid Visa card will have designs commissioned from local artists.
In her role, Chapman serves as Mogo's lead advocate for financial literacy. Prior to the space's opening, she went across Canada on an "Adulting 101″ tour that combined finance tips with game show style questions, pop culture references and a wine tasting. Those kinds of events will continue at the MogoLounge and incorporate other kinds of activities that are trendy with its millennial target, like a Korean skin care demo.
"At these events, people are learning about how to be an adult without realizing it, because they're having a good time," Chapman says. "We work with a lot of creators and artists, and they've helped redefine what's cool. Spending a bunch of money on a Louis Vitton handbag isn't cool anymore. It's cool to carry your stuff around in a tote you got for free at a cool event. We're playing into that."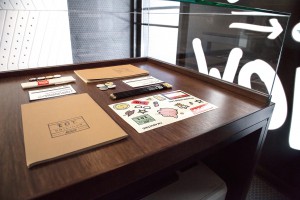 Part of the lifestyle approach is to differentiate Mogo from the established banks, but also to forge a financial identity that is based less on status and more about being smart.

"I don't feel like my bank is a lifestyle brand and proudly talk about which bank I'm with," Chapman says. "American Express is the closest thing with its black AmEx, because people that have it like to flash it around, it gives you access to events and it's a status symbol. Being a millennial-focused brand, we wanted to do something similar, but that was more approachable and didn't have a connection with debt."

At the core of all of Mogo's lifestyle-focused activities is the idea of being smarter with money. That approach is not only weaved into its events but in the way it has positioned its products. While loans from Mogo come at what some might consider a high interest rate, customers cannot re-borrow until they are paid off (unlike a credit card) and are given to all credit levels, making it a tool to get out of other kinds of debt. Mogo encourages customers to approach the pre-paid Visa as a spending account.

"The problem is young people will often have only one account to save on bank fees, but that gives them a warped perception of how much disposable income they have. Simply separating that will keep you more mindful of how much you have to spend. It's those kinds of tips we're building the brand around, and making what might otherwise seem daunting be more cool and approachable for younger people."