Indochino expands its retail footprint
New locations in Toronto and Ottawa follow record sales growth and a multi-million dollar investment.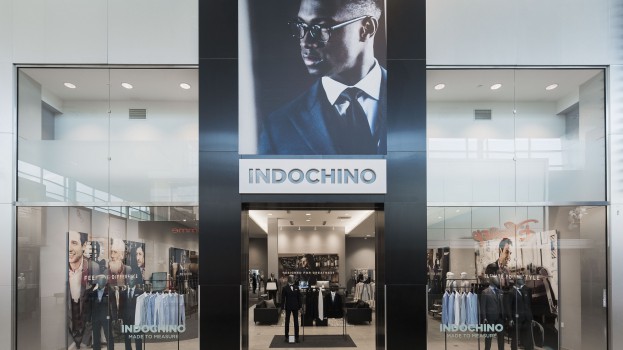 Indochino has increased its physical retail footprint in Canada with two new permanent locations.

Opening earlier this week, the location in Toronto's Yorkdale Mall is the brand's third in the Greater Toronto Area. The Rideau Centre location will be its first in Ottawa when it opens on Aug. 11.

Founded as an online retailer of custom-made men's suits, Indochino has been increasing its physical retail presence over the years to provide a more traditional, in-person tailoring experience. After a series of pop-up shops and "travelling tailor" events across Canada and the U.S. in 2013 and 2014, Indochino launched a semi-permanent bricks-and-mortar showroom in Toronto in August 2014, and its first U.S. location in New York the following month.

After the Toronto location closed at the end of the year, it launched a permanent flagship store in July 2015. That has been followed by physical stores in Vancouver and Mississauga (opened last month in Square One shopping centre's new luxury wing), as well as more U.S. locations in Boston, Beverly Hills, San Francisco and Philadelphia.

In March, Indochino closed a $42-million investment from Chinese clothing manufacturer Dayang Group. In addition to expanding its product selection, the company said at the time of the deal that it would also be expanding its retail footprint and increasing its media budget across North America.

Shortly after the opening of the Mississauga location, Indochino announced that May 2016 had been its biggest sales month ever, and that it had seen 67% growth in sales for the first five months of 2016. It also recorded a 58% year-over-year growth in online sales, plus 80% growth in physical retail sales.

Also in May, the company hired Michael Mayes as its first creative director, leading its in-house creative team in global campaigns and online creative assets. Mayes had previously had stints at numerous Vancouver and Toronto-area agencies, including Camp Pacific, Grey, Taxi and DDB.

Photo courtesy Arthur Mola.