The future is female, and other lessons
FCB/Six's Krystle Mullin, fresh from Cannes' See It Be It program, on tackling the ad world's gender imbalance.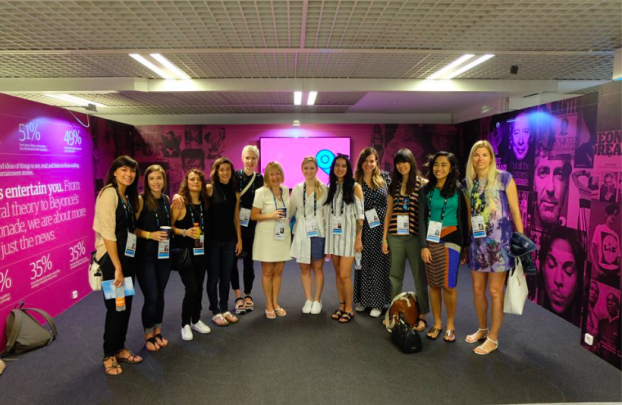 To anyone paying attention these days, gender equality in the ad world is definitely a hot topic (just take a look at this recent blog post from a female creative director on why she's quitting the business).
Still, some positive steps are being taken to make changes, including the See It Be It (SIBI) program hosted by the Cannes Lions Festival of Creativity last month. I'm humbled to have been one of 15 women from around the world selected for the program this year.
See It Be It is designed to accelerate the career progression of high-potential senior creative women, addressing the gender imbalance in agency creative departments where only three per cent of creative directors are female. It allows women to network with other women who hold creative leadership roles and experience the festival with a level of privilege not many people are given.
Saying "I learned a lot" is an understatement, but here are some key takeaways from my experience.
The future is female
Being a woman matters. Women make up 85% of all consumer purchasing. Yet only 3% of creative directors are women. Of course you don't have to be a woman to advertise to women, or be a man to advertise to men. But the gap between who's building brands and who's buying them is going to shrink significantly, thanks in part to programs like SIBI.  From what I can tell, the future is female.
You are a brand (and so am I)
SIBI held mentoring sessions with some of the industry's most successful and creative women. One of my mentors, TBWA\London creative director Gabriela Lungu, has made a career of building brands. Her advice: take care of your personal brand the same way you take care of a client's brand; people have to buy into you as a person before they buy into what you're trying to sell them.
Men have something women don't
It's called "honest over-confidence." When Katty Kay from the BBC spoke to the SIBI group about the science of confidence, she mentioned men have a particular trait allowing them to feel, without any amount of self-doubt, that they can get a job they aren't qualified for. Women, generally, will only apply for a job once they know they can be successful doing it. The result: men are hired on potential, whereas women are hired on proof. The industry must begin to hire women on potential too. It's one of the ways we can turn three per cent into 50 per cent.
Authenticity will get you everywhere
Seeing and speaking with my new BFF* Susan Credle, FCB's global chief creative officer, was a highlight for many of the SIBI women. And here's why: she was herself. During her main stage presentation, called "How to Love Advertising Again," Susan got personal, giving the audience a glimpse of what her life was like growing up in the Southern U.S.A. She spoke about how advertising helped her know a different kind of world.
Afterwards, Credle spoke to the SIBI women in an intimate setting. She talked about her struggle to get into advertising when there were few women in the industry. In both instances, Credle was giving of herself and sharing personal stories. When people are truly themselves it's hard not to want to know them.
*Susan and I are, in no way, BFFs but a girl can dream.
Rosé is a leveller, some governments are not
Rosé is the ultimate leveller: it knows no gender. Someone who was unable to drink rosé in Cannes with the rest of the SIBI group was Atiya Zaidi, executive creative director at Ogilvy & Mather Karachi in Pakistan. Like each one of us, she had been selected to participate in SIBI and had been called to Cannes as a female creative who has the potential to effect real change in our industry and the world.
Her country wouldn't issue a visa for her to travel. The Pakistan government did not believe Zaidi had won a trip to Cannes. SIBI staff worked hard to get Zaidi's visa approved, but they were continually denied. SIBI has secured a spot for Zaidi in 2017 and will work with her government to ensure she can attend.
Know your value
Madonna Badger, chief creative officer at Badger and Winters, gave me an impactful piece of advice at SIBI: know your value. Knowing what you're worth makes a difference because you can then begin to build a business case for the value you add. Seems simple. Over my career I've felt happy to be working in advertising. I've overlooked the symbiotic ying-yang of it all.
I am happy to be in advertising. But advertising should be just as happy to have me.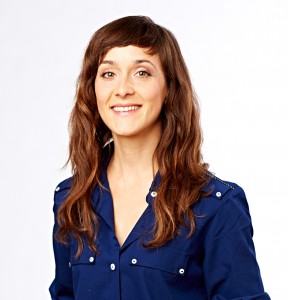 Krystle Mullin is associate creative director at FCB/Six.