Walmart launches shopping app
The new mobile app allows customers to schedule grocery pickup and browse the weekly flyer.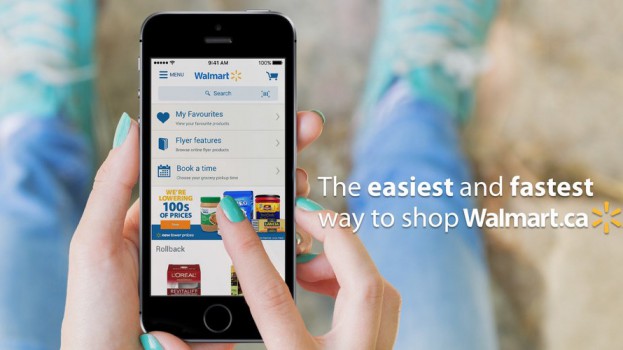 Walmart Canada has launched a new shopping app for iPhone and Android.

The new app aims to enhance the overall shopping experience and help customers save time and money, Rick Neuman, EVP of technology and e-commerce at Walmart Canada, said in a press release.

The app includes features such as "Your Favourites," which gives customers quick access to their chosen weekly items; the ability to browse the online weekly flyer; and notifications when a customer's favourite items are on "Rollback" (sale).

It also includes barcode scanning capabilities to gain access to product reviews in store and confirm pricing, and a feature that allows customers to book a time to pick up their online grocery orders (currently that service is only available in Ottawa and the Greater Toronto Area).

The move comes as grocery retailers have been working to improve their omnichannel strategies.

Last year, for example, Metro made additions to its own mobile app, and launched a version for the Apple Watch. In March, IGA Quebec also launched its own app.