Up to the Minute: Just Eat's new marketing director
Plus: Promotions at DentsuBos, new AOR wins and more news you might have missed.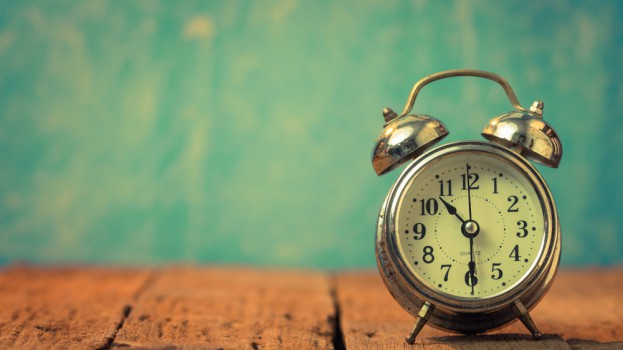 Hires, promotions and other news
Just Eat Canada has hired Aaron Davis as its new marketing director for Canada. Davis was previously director of digital marketing for Weight Watchers Canada and co-founder of Gerrard Apps.
Michael Nitsopoulos has joined Yield Branding as head of design. A founding partner and creative director at Cinderbloc, he has also previously worked at National Equicom and was an independent design and brand consultant. His client experience includes work on BMO, Bombardier, Canada Post, Fairmont Hotels, Globalive, Herman Miller, New York Fries, RBC, Sobeys, Sun Life, Tridel, U of T and XM Radio.
Vivian Gagliano has joined Public as a digital strategist. Most recently an independent consultant, she has worked across tech, telecom, healthcare, CPG, financial services and luxury, on global clients including AB-InBev, L'Oréal and Reckitt Benckiser.
Cohn & Wolfe has added to its Toronto team. Caroline Verboon has returned to the shop as senior vice president, overseeing clients in fashion, beauty and CPG. Most recently, she ran her own agency, The Boom Effect, working for brands including David's Bridal, Bacardi, Coca-Cola, Amazon Kindle and Nest Learning Thermostats. She is also currently an instructor at the University of Toronto's School of Continuing Studies, where she teaches Foundations of Strategic PR. Also joining the agency are Daniel Cappe, Lauren Cosentino and Jennifer Obeid as senior counsellors.
Jade Simard has been promoted to director of operations, a newly created position, after six years with DentsuBos. She was previously project manager and production administrator. She will report into Fanny Quenneville, VP of production and operations.
Felicity PR has introduced the Felicity Content Collective, a new business offering that's meant to act as an integrated editorial board for brands, building a company's story strategy with the "capability to bring it to life." For example, a food brand's marketers could work with a Felicity team that includes a food journalist, blogger or YouTuber, an up-and-coming chef and an influential dietitian.
Jordan Finlayson has joined Target Marketing, based in St. John's, Newfoundland, as a copywriter. Finlayson was most recently a copywriter at Evans Hunt in Calgary and prior to that, was a junior copywriter at Trigger. He will remain the director of judging for the the 2017 Anvil Awards (which has expanded to include all of Alberta, Saskatchewan and Manitoba, making it the first advertising and design show to include all of the Prairie Provinces), returning to Calgary in March to oversee the judging panel, alongside David Bell from Winnipeg's Dash Agency. Bell was recently brought on as the director of entries.
Experiential marketing shop SDImktg has added to its team. Brad Neumann has joined as account manager for the agency's consumer and loyalty division. He was previously an account manager at Kognitive Marketing. Erica Ramos, meanwhile, joins as client services manager in the experiential division. Ramos was previously client services supervisor at GMR Marketing. Erica McCartney, previously account supervisor with the Rogers Hometown Hockey Tour, has come on as an event manager in SDImktg's experiential division, while Leah Walker is now client services director in consumer and loyalty. She was previously an account director with Boom Marketing. The growth comes after several new business wins for the shop, including Jeep, Capital One and Jack Links.
Brand Momentum has added to its team. Michael Owen and Glen Deneault are joining the agency's sales and merchandising division, while Bron Sarabun, who has been with the agency since 2013, has been promoted to director of client services. Owen was most recently at Advantage Sales & Marketing and prior to that held senior roles at Robin Hood Multifoods, Mars Canada and Uncle Ben's USA, while Deneault has spent the last 12 years with Mondelez International as retail effectiveness manager.
Digital agency Thrillworks has added to its team, bringing on David Ivanov and Luigi Turano as art directors and Claire Graham as production artist. Ivanov was most recently a senior designer with Match Marketing Group and has held roles with Xerox and B Street Communications. Turano was most recently a freelancer and has held creative roles at Brandfire Marketing Group, Promotivate, The Hive and Wunderman. Graham was previously a junior designer with Graham Design in Mississauga.
New business
Following a competitive bid, the Canadian Academy of Recording Arts and Sciences (CARAS) has named Toronto-based PR firm Rock-it Promotions as its AOR for the Junos. The shop will manage all public relations for the Junos' full-year programming, including the marquee Juno Week.

Toronto ad agency Brees Communications has been named AOR for Oxford Properties' Hillcrest Mall in Richmond Hill. The shop is tasked with rebranding the shopping centre, including leading strategy, creative, media planning and buying and a launch event set for the fall. Hillcrest will be bringing in new retailers including Sephora, Sporting Life, Aritzia, Starbucks and H&M.

Zenergy Communications has been named AOR for Valkee, leading the North American media relations campaign for its HumanCharger, a bright light headset. Created in 2007, the HumanCharger is a light therapy device that can be used to help fight the winter blues, increase mental alertness, reduce jet lag and improve overall mood.