Warby Parker opens up shop in Canada
The trendy eyewear brand is days away from debuting its first international bricks-and-mortar store in Toronto.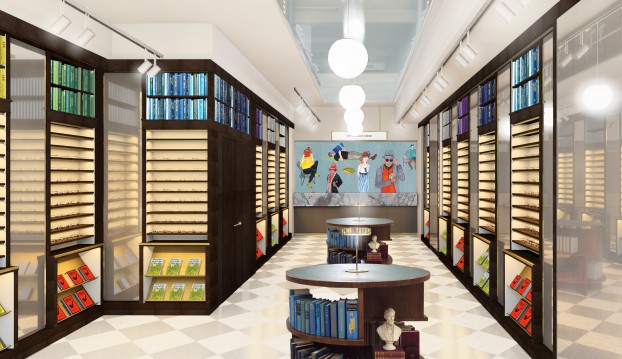 Eyewear brand Warby Parker is officially opening up shop in Canada, with a new downtown Toronto location marking its first international retail store.
The new shop, opening to the public Aug. 6, is located on the city's trendy Queen St. West. The brand, which has offices in New York and Nashville, launched its Canadian website in 2012, but didn't have a retail presence here until now. It currently has more than 30 retail locations across the U.S. and more than 800 employees.
The stores, including the new Toronto location, have a design inspired by classic libraries, including details like custom-made brass lamps and colourful book displays (including works by Canadian authors available for purchase). Toronto artist Micah Lexier has also created a series of three newsprint books, free to customers, made in collaboration with Canadian artists Maggie Groat, Mark Laliberte, and artist collective VSVSVS. The retailer also teamed up with artist Jason Polan on an illustrated map of the best places to sit and read in the Toronto neighbourhood (with limited-edition glasses cloths printed with the map available to the store's early customers this weekend).
It's also created special location-based Snapchat filters for its store.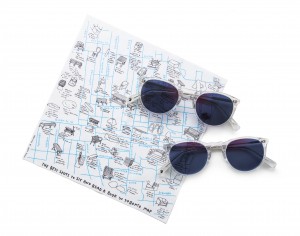 Along with the launch, Warby Parker has also introduced an exclusive set of optical and eyeglass frames for Canadian customers only (available in store or online).

Warby Parker's bricks-and-mortar presence will be up against eyewear companies such as Canadian brand Clearly (formerly Clearly Contacts), which opened the first of now three physical stores back in 2013 and Australia's Bailey Nelson, which now has six retail locations in Canada.