Are there really no brave marketers in Canada?
Cossette's Daniel Shearer on why placing the blame on CMOs who "aren't ballsy enough" is lazy.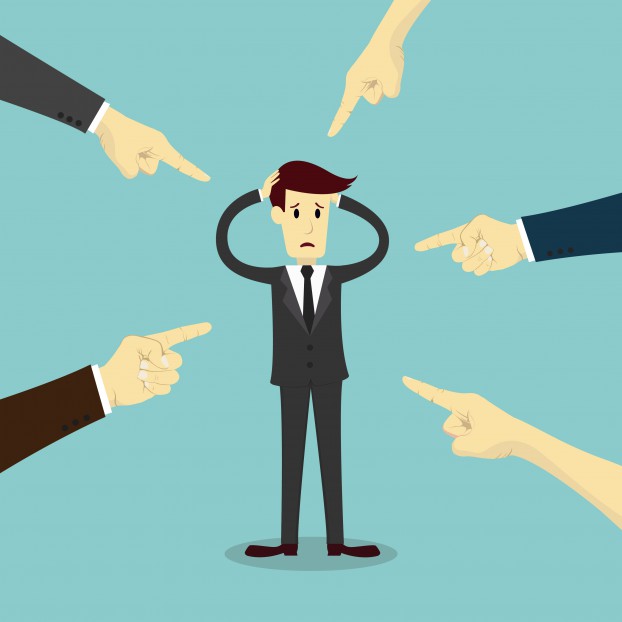 By Daniel Shearer
"There are no brave marketers in Canada."
"We need more clients willing to take risks, clients open to trying wild things."
"Canadian marketers aren't ballsy."
How often have you heard this?  I hear it too often. And I'm done with putting all of the blame on the marketers. Frankly, I think it's a bit lazy. And sadly, a titch Canadian.
We all want to make killer work. Work that connects, work that breaks through. And ultimately, work that drives the business forward.
But it's an incredibly complex environment we're all working within. Let me introduce the standard refrain: we function in a super complex media environment, with increasingly fickle consumers, everyone facing margin pressure, data overload, contending with massive disruption in legacy categories, and a lack of proven commercial relevance in new ones.
Take solace — it ain't easy for anyone right now. No one's feeling supremely confident. And therefore, we're in this together. Maybe more so than ever.
What we really need is a focus on building the kinds of relationships that get us to powerful work. The right dynamic to get us to powerful work together, by design.
Why?
The days of a "ballsy" CMO blindly buying the most shocking work on the table are over (as are the days of that 'shockingly ballsy' work winning gold at every show in the world, thank god — but that's another story). The days of a white-hot agency forcing creative thinking down its clients' throats are gone too. The clients aren't up for it and the agency no longer has the unbridled "cred." That's a good thing.
So like it or not (and you should like it), we have to do this together. Agencies may buy and sell services, but when it's really working, that dynamic goes away and we function as one team. We've all been there — these were likely some of the best times in your career, when you can finish each other's sentences, challenge each other openly, act selflessly, act generously. And most importantly, get obsessed with figuring out how to win together.
The right relationships allow us to identify meaty business problems, set ambitious goals, build on each other's ideas, challenge each other along the way, and ultimately, get to the right work to achieve those goals. True, the work often needs to be brave. But the client shouldn't have to be. At least not by themselves — they're only one part of the team.
Clients (and agencies) are not only screaming for it, it's what they value most — The Naked Truth, a study commissioned by RPA and USA Today last year found that 98% of clients and agencies point to trust as the number one factor leading to great work.
We all know it but it's worth remembering: creativity is not a risk. It's a lack of creativity that is. But creativity, and specifically getting to great work, isn't black and white. It's various shades of "pull your hair out" grey. And to function in the grey, we need trust. We need shared goals. We need the business problem and nothing else, to guide our efforts. No bullshit. No agenda. No invented rules. And when the relationship is working, you'll together know when you've found the answer. At Cossette, we often say the right work shouldn't be an "aha" it should be "duh." And nothing feels better.
The most powerful communications solutions aren't discovered through courage, they're discovered by assembling a killer team and allowing that team to bring the best of themselves forward for mutual benefit.  For the benefit of the brand. All in service of truly cracking the business problem. There may be a bit of a leap, but that's a leap that the total team takes together. And supports each other when taking it. And is giddy when they do. This can only happen in the healthiest of relationships.
I offer to you all, no matter where you sit in the arrangement, a four-part approach that you should embrace liberally. And by the way, this works for marketers and agency people alike.
Aim for big. Good is truly the enemy of great. If you don't set out with greatness in mind, you'll bat a double if you're lucky.
Be open. Shake the past, shake category norms, shake the trend of the day.
Just say it. When something feels off, say it. When something feels right, say it. Then be open to debate.
Solve the business problem. Most importantly, put a laser focus on the issue at hand. That's why both sides are at the table in the first place.
It's worth mentioning in this context that nothing builds a relationship like momentum.  Once you've got that, that's where it gets really fun. Building on the trust, nurturing the momentum, planning the next win.
Let's stop asking our clients to be brave — let's bravely build the right relationships to get to great work together.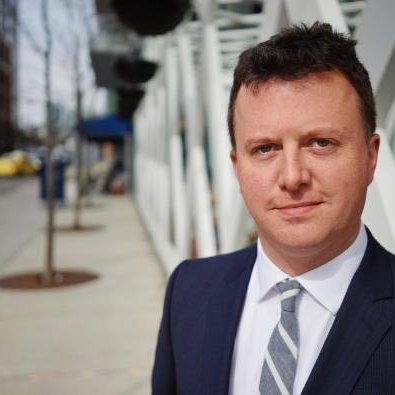 Daniel Shearer is EVP and general manager for Cossette Ontario and West.