Canada Goose keeps it out there
The brand has upped its spend and is using the rugged Newfoundland landscape in a global campaign.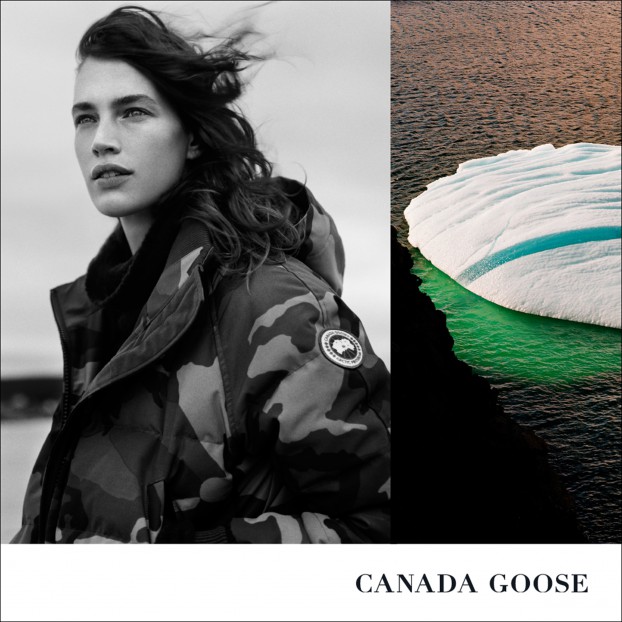 Canada Goose is using its fall/winter campaign to inspire people to get "Out There."

Debuting Monday, the campaign will include a short film shot in Newfoundland that features model Crista Cober and Vikings star Travis Fimmel. Two 15-second versions of the film will also run.

The idea is to use the wide, rugged landscapes to highlight the type of environment that Canada Goose's jackets are made for, as well as the brand's positioning around authenticity and craftsmanship. The campaign will target men and women between age 25 and 45, and who are creative, on-the-go and looking for products for specific occasions.

Led internally by the brand's creative director Michelle Donnelly, with Huge on media, the campaign will be 80% digital (including display ads and video) and 20% OOH, with the media plan based on learnings from last year's Out There film and campaign. Its investment in advertising for fall/winter this year has also increased by more than 50% over last year.

The campaign is also running globally throughout the season and in about 40 markets where Canada Goose sells its wares to support the brand's retail channels (including new flagship stores in Toronto and New York City this fall and its e-commerce expansion into the U.K. and France).

In particular, it will be running the campaign in areas where weather is a big factor for clothing, including Toronto, New York, Boston, Chicago, London, Paris and Hamburg.

Specifically, the plan includes a takeover of Billy Bishop Airport in Toronto and dominations at London's Knightsbridge station and Harrods (one of the brand's top retailers in the U.K.), among others, with the brand taking a guerrilla approach to the campaign, even setting aside budget to pay for any fines associated with the activations.