Strategy's Brand to Watch 2016: Beau's
Keep an eye out for this Ontario brewer as its momentum continues to build through a feel-good authentic approach.
This article appears in the October 2016 issue of strategy.
In a category where small brewers continue to be bought out by international conglomerates, this year, Beau's put a stake in the ground for independence.
Over the next few decades, the roughly 150 employees at the Ottawa-area brewery will gradually buy back the company's shares from the Beauchesne family, which founded the brewery, and other initial investors. This not only ensures the operation will retain its independence for the foreseeable future, but empowers its employees.
Since it was founded, Beau's has grown at a compounded rate of 45% year-over-year.
Steve Beauchesne, Beau's co-founder and CEO, says the brand planned "10 amazing things" to mark its 10th anniversary this year, but the buyback announcement was the most impactful. Some of those things have been quiet, like creating a new website and refreshing the familiar tractor logo. But others have grabbed attention, like the announcement that it would begin distribution across Canada, or launching a pair of scholarships for students heading to Niagara College Teaching Brewery (one focused on diversity in brewing and the other on innovation).
The brewery was also named the official beer of the Ottawa 2017 anniversary celebrations, which will see it create 12 unique beers in collaboration with other breweries and personalities from across Canada. Beau's is also partnering with an entrepreneur in Rwanda to help her develop a brewery completely owned and operated by women.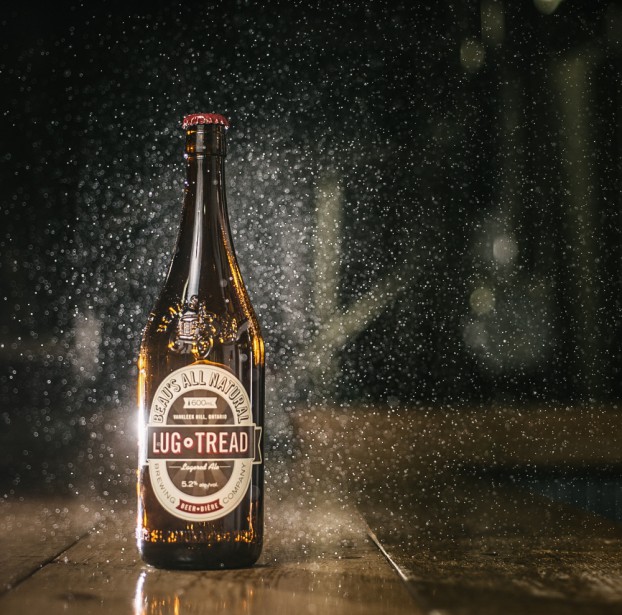 All of that is on top of the brewery's regular activities, like releasing 50 brands every year (some of which are seasonals, others collaborations with artists or cultural events like the Polaris Music Prize, and all of which feature award-winning package design by a multi-person team led by in-house CD Jordan Bamforth), its frequent sponsorship of community events and fundraisers (it topped the half-million mark in charitable donations this year) and its continued commitment to all-natural, organic ingredients.

"I firmly believe beer tastes better when you can feel good about drinking it," Beauchesne says. "All of our strategic decisions are geared around the idea that there's a lot of good beer in the market, but when it comes down to choosing one over the other, we want to be the brewery you choose because you know [we're] doing good things you believe in as well."

There's a perception that craft beer drinkers are snobby, but Beauchesne says that is driven by a desire for authenticity and relevance, a target Beau's needs to constantly hit as it grows. There's also the matter of staying fresh to consumers constantly looking for what's new.

"Making sure we're constantly doing something different is our way of maintaining the relevance and never being the brewery that got too big to do what it does best," he says.