AOY Bronze: John St. ignites its digital offering
The agency has added an in-house production studio and is in the process of integrating its digital unit across its departments.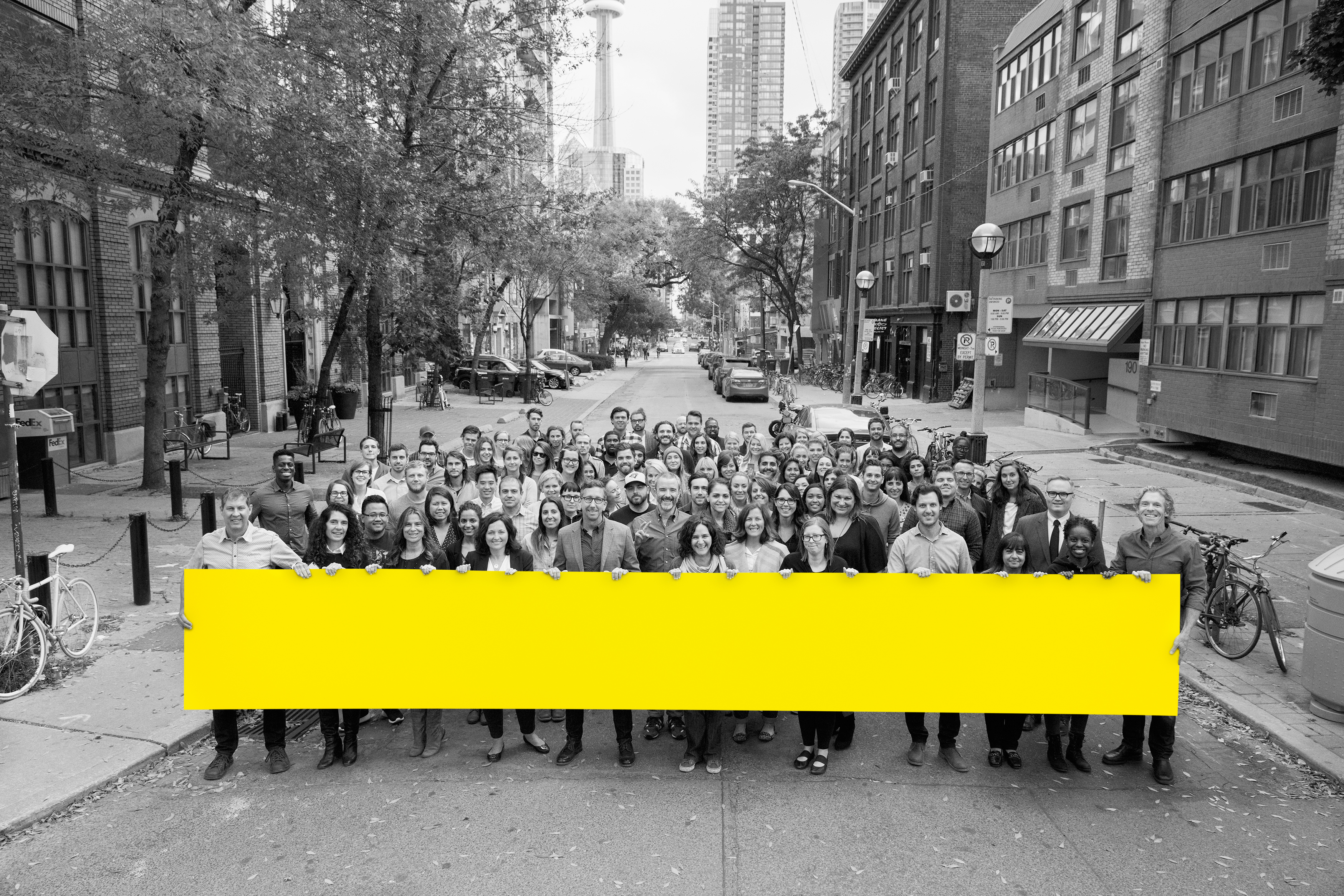 "Holy shit, we've changed a lot over the last two years."
Arthur Fleischmann, the co-founder and president of Bronze Agency of the Year winner John St., has a moment of reflection after describing all the new capabilities his agency has added since the beginning of 2015. Despite all the change, the agency isn't adopting a new model or restructuring.
"Every time an agency opens and they talk about being a new agency model, my partners and I laugh at that a little bit," Fleischmann says. "When we opened John St., we said we were unabashedly an advertising agency. But there are air quotes around advertising, because the definition of that is changing, which means John St. has changed pretty much every year since 2001."
Over the last 24 months, the agency has launched in-house production studio 172 Productions, adding greater capabilities (especially when it comes to social marketing) to its existing integrated digital, print and broadcast production offering. It also opened a Montreal office, which has been less concerned with French adaptation and more with giving the agency access to talent in that market. Its staff brings a local perspective to the table for national clients – particularly ones that are underdeveloped in Quebec.
On the talent side, John St. hired Mooren Bofill as design director to build up its design capabilities. It also began recruiting talent for that department with experience ranging from packaging to experiential to digital design. Those enhanced design capabilities have been used for projects like creating apparel for the World Wildlife Fund and redesigning the iconic Schneiders logo. All in all, the last year has brought 32 new hires to John St.
The agency also brought on Tom St. John, previously an entrepreneur in the tech space, to lead its "digital ignition unit," a team of programmers, UX experts, digital designers and online strategists to build out the agency's digital expertise. The first phase, which began after St. John's hiring in 2015, was to get digital talent into the office, working as a single unit and consulting as needed with different account teams at the agency. But now it's in the midst of the second phase, which is de-siloing the digital ignition unit. So, digital strategists are now working with the broader strategy team, programmers are working with the production unit, and so on.
"We've built up this incredibly high level of expertise in one section, but we don't want to keep them siloed," Fleischmann says. "This is a best practice in creating and evolving your services. It's too hard to build up a competency when its practitioners are spread throughout an agency. So we consolidated it at the start, and now that it's built up, it's time to diffuse it throughout the agency."
Having these different services and capabilities integrated throughout John St.'s offering has helped the agency's work that pay off across multiple platforms and environments.
For example, its "Built Over 100 Ways Better" campaign for the 2016 Mitsubishi Outlander created brand differentiation by showing how the vehicle's design had improved. But by using more than 100 pieces of content developed for different channels, the main insight of the campaign – overcoming consumer apprehension about engineering quality – could be addressed on new custom web and mobile platforms, social channels and the in-dealership retail environment to encourage test drives. Mitsubishi's sales were up 23.6% in the first quarter of Q1, driven by particularly strong Outlander sales.
"Clients are no longer satisfied with agencies delivering the consumer to their front door and saying, 'Here, we've done our job, now you do the rest,'" Fleischmann says. "A purpose-driven brand strategy has always been our DNA, but what's changed is having to build out channel strategies so you can leverage them to move people through that path. What's the point of building an exciting brand if you haven't thought of how that brand then comes to life in other environments?"
Cases

Campaign: We Are All Wildlife
Client: WWF Canada
To generate support among Canadians, WWF Canada conveyed the message that people are part of wildlife, facing the same challenges of climate change, biodiversity loss and pollution. The integrated campaign drew parallels between humans and other living things to show that nature's issues are our issues.
Featuring national TV and radio spots, wild postings and OOH executions, online videos, digital ads and social posts, the "We Are All Wildlife" campaign reached more than 30 million people on Facebook alone, making it the organization's most successful video on the platform across its global network. In the month following the launch, WWF Canada enjoyed a 25% year-over-year increase in one-time donations.
Campaign: Hard Work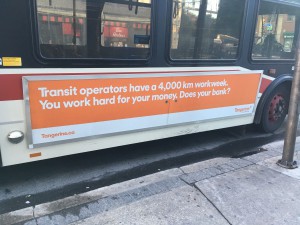 Client: Tangerine Bank
To reframe what Canadians could expect from a bank, Tangerine celebrated the hard work of making a living and asked viewers whether their bank puts in a similar effort on their behalf. An original recording of an Army Cadence track set the backdrop for a gritty film with an empathetic, inspiring tone.
The Hard Work rallying cry was supported on TV, in cinemas and online, with 30-second and 15-second versions. OOH executions followed, including posters in malls celebrating retail workers ("Folding clothes is an art when you do it 3,000 times a week") and boards on skyscrapers recognized window washers ("There are 984 windows on this building. And someone's got to wash them"). The campaigned resulted in a 295% increase in net new clients from its launch.
Campaign: Speechless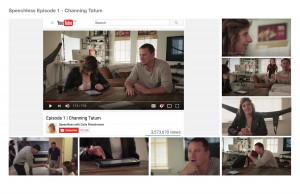 Client: Carly Fleischmann
To show that people with autism can flourish when given the chance, advocate Carly Fleischmann – a 21-year-old with severe autism and oral motor apraxia – decided she wanted to be on the other side of an interview for a change and be the world's first non-verbal talk show host.
John St. launched the series, called "Speechless with Carly Fleischmann," with a trailer video for a new YouTube channel. The inaugural episode featuring Channing Tatum was a massive hit, garnering 3.5 million views in less than two weeks and generating $3 million in paid media value on a $500 media investment. The series received worldwide coverage, and the "Speechless" YouTube channel has nearly 186,000 subscribers.
Campaign: It Happens Fast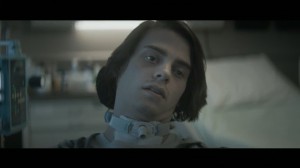 Client: Ontario Ministry of Transportation
The Ontario government wanted to shatter the perception among young people that it's OK to check phones for a second while driving. The "It Happens Fast" campaign sought to show how quickly lives can change when a driver's eyes stray from the road for a second or two.
The campaign used 15-second pre-roll ads, making sure the crash occurred before the five-second "skip" prompt. It also made use of a captive cinema audience for a 60-second spot that forced viewers to consider life as a quadriplegic. Spotify and radio ads targeted drivers in their cars, and the campaign also made use of Instagram's "hyperlapse" feature.
The ministry received the highest engagement for a campaign, and it was picked up by multiple news outlets.
Campaign: Traditions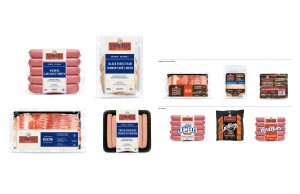 Client: Maple Leaf Foods

To capitalize on its 125 years in the business, Schneiders turned to traditions that revolve around food to highlight moments that bridge the past, present and future. Traditions gave Schneiders a much needed purpose, especially among young people: to inspire them to keep their traditions alive and start them anew.

The brand refresh included the logo, packaging, tagline and advertising. It launched with an anthemic 60-second online and TV spot celebrating Schneiders' role in various traditions, followed by a Father's Day spot and other digital content.

Early results showed 47% ad recall, a 31% increase in purchase intent and almost one million YouTube views in its first month.