AOY Silver: Leo Burnett plays the numbers game
Building out its analytics department has become a linchpin in the agency's future-proofing strategy.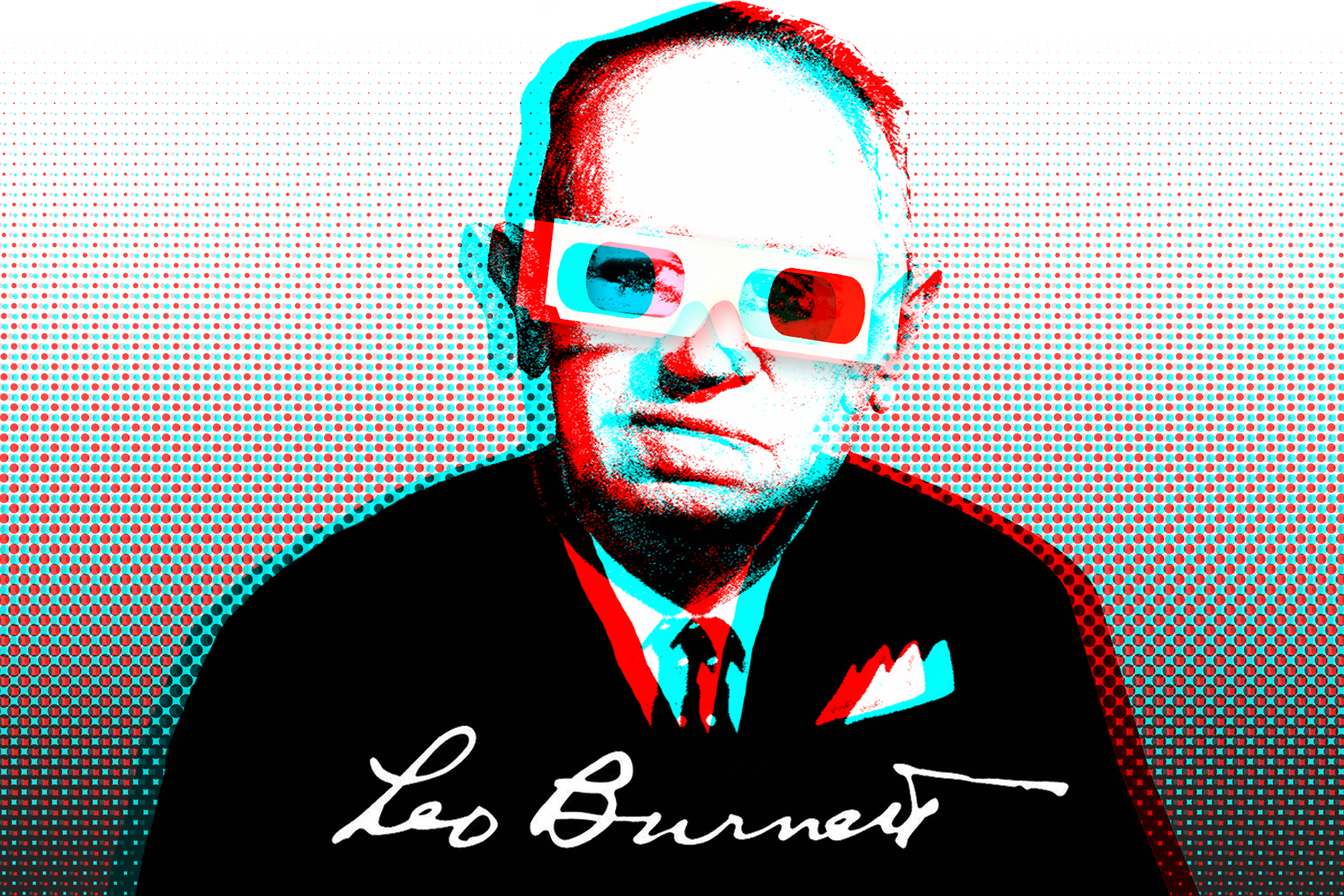 It's been another banner year for Toronto's Leo Burnett, with the agency continuing to dominate the awards circuit, adding countless new trophies to its case. Warc named the Toronto shop the sixth-most awarded agency on the planet (the top Canadian shop on the list), while strategy's Creative Report Card ranked it (as well as its top creatives Judy John, Steve Persico and Anthony Chelvanathan) in the top spot.
Leo Burnett is also gaining international notice. It's headlining major global clients (such as the Amazon Super Bowl ad), and leading or providing support for global initiatives and campaigns (such as Always' "Like a Girl"). As if to highlight this trend and parent company Publicis' faith in the Canadian talent, John, CEO and CCO of the Toronto shop, and Brent Nelson, chief strategy officer, saw their remits grow in September as part of a shuffling of the networks P&L system, taking on the North America-wide roles of CCO and CSO, respectively.
While there are a number of factors contributing to the shop's overall growth (not least of which is the aforementioned leadership talent), building out the agency's analytics department has become a linchpin in its future-proofing strategy.
"It's all about the data," says David Kennedy, EVP and COO at the Toronto-based agency, which picks up this year's Silver AOY trophy for its work with Kellogg's, Raising the Roof, Amazon, Ikea and the Ontario Women's Directorate.
"There's an expectation that with all this data, we are going to know exactly where and when to put our message out there – that data is going to make creativity more powerful," he says. "[But] we don't get two or three chances to figure out what is the correct problem – especially with such a strong focus on short-term results. If you don't get it right the first time, everyone is going to be in trouble."
As such, the shop has really focused on its strategic and planning group, doubling the size of the team in over three years to a dozen staffers, and bringing in big names like the former president of Taxi Canada, Nancy Beattie, as a senior planner. While not traditionally a planner, Beattie recently took courses in planning, says Kennedy, and her background leading an agency provides a unique perspective that clients appreciate.
The agency also brought on a data analyst to help provide creative insight for marketing efforts, and expanded the remit of two of its community managers to include data science. The end goal is to transition these team members into more full-time analyst roles, Kennedy says. While the entire insights team has grown, the agency's investment in data has grown 100% in the past two years, he says.
Kennedy credits the data/planning investment with a number of successful campaigns, including the recent Yellow Pages "Lemonade Stand." Analyzing Yellow Pages surveys from consumers and businesses, the insight team found that the B2B community wasn't taking the brand seriously as a potential digital partner, Kennedy says. "Based on this data, we decided that simply telling our audience about all the amazing new digital products and services that YP offered would not be enough. We needed to show them."
To demonstrate that Yellow Pages understands what small business owners go through and to showcase the suite of tools at their disposal, in April, Yellow Pages employees quietly opened their own lemonade stand in Toronto's east end. In the eight-day pop-up, more than 1,000 people ventured into the store. The campaign material garnered from the activation, including two short commercials, are in market now. While it's too early for broader success metrics, Kennedy says the push has so far exceeded expectations.
"The real opportunity is how we can best marry data science and creativity," he says of the overall future-proofing strategy. "And if we can do that, we can demonstrate our value."
New business
Ministry of Education, Ministry of Indigenous Relations & Reconciliation, Uniqlo
New hires
Anthony Atkinson, GCD; Chris Munnik, Mike Lee, Sean Ganann, CDs; Gord Cathmoir, director of print production & studio; Matthew Nelson, digital innovation director
Staff count
210
Cases
Campaign: #OwnIt
Client: Kellogg's Special K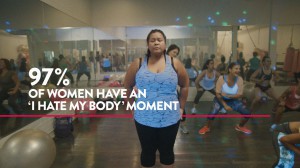 In recent years, dieting has fallen out of favour as feeling good has become as important as looking good. The shift led to Special K's sales dropping for 10 straight quarters. To address changing attitudes, the Kellogg's brand encouraged women to focus on things they can change and accept what they can't.
The #OwnIt campaign launched with a 60-second video called "Change" that tackled women's self-doubt. Magazine and social elements followed before the brand's new Nourish line of cereals and snacks was promoted with a TV spot, online video and more.
The brand returned to growth, as the "Change" video was viewed more than 7 million times and led to more than 3 million social interactions.
Campaign: Coming Soon
Client: Raising the Roof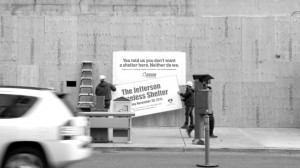 Raising the Roof wanted to put the problem of homelessness right into people's backyards to evoke a response and move the discussion away from short-term solutions like homeless shelters. It tapped into NIMBY (Not In My Back Yard) attitudes, highlighting the inadequacies of short-term answers.
With Leo Burnett, the organization staged a hoax: putting a "Coming Soon" sign for a homeless shelter in an affluent Toronto neighbourhood and recording residents' reactions. Within hours, it revealed the ruse with another sign: "You told us you don't want a shelter here. Neither do we. Support us in creating long-term solutions. Let's end homelessness."
The stunt generated media coverage across the city and beyond, resulting in 7.7 million unique impressions and 52,000 views of its video. Donations for the organization increased 506% and the campaign helped shift the conversation to long-term solutions.
Campaign: The Magic of Echo
Client: Amazon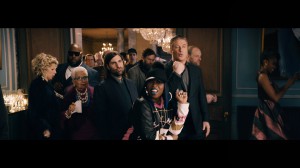 To prove the value of the Amazon Echo, the brand tapped the man who seemingly has it all – Alec Baldwin – as he planned his Super Bowl party. Leo Burnett mapped consumer behavior around Super Bowl events using data from Google, social media networks and ESPN, before sectioning the campaign into three chapters: pre-game, game day and post-game.
The campaign launched online before the big game, with a video showing how the device could help with planning. Three TV spots aired during and after the game, and a post-spot followed. Echo saw a double-digit percentage sales increase after the spots aired, capturing 26% market share in online speaker sales in 2016.
Campaign: Explore the Great Indoors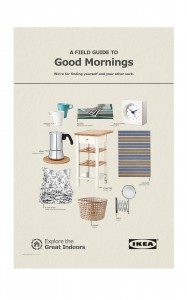 Client: Ikea
To get Vancouverites back to the Ikea in nearby Richmond, B.C., the brand played off residents' outdoor enthusiasm to shift it to the indoors, encouraging them to "Explore the Great Indoors." The furniture retailer created contextual executions about its offerings and placed them in high-traffic areas in, or on the way to, the great outdoors, including OOH installations that showcased the "Textile Kingdom," flyers modeled after field guides and radio spots in the style of classic nature documentaries. It even brought the comforts of the indoors to outdoor moviegoers in Stanley Park, with cozy viewing stations.
By appealing specifically to Vancouverites, the campaign increased store visits by 67% year-over-year, and sales by 63%.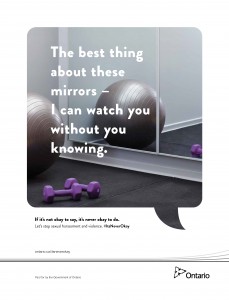 Campaign: #ItsNeverOkay
Client: Ontario Women's Directorate
In March 2015, the Government of Ontario launched "It's Never Okay: An Action Plan to Stop Sexual Violence and Harassment," a four-year, $40M plan to positively change behaviour. After targeting bystanders in the first phase, "#WhoWillYouHelp," the campaign shifted to take on what many Ontarians considered "grey areas" by defining unacceptable behavior.
The new campaign, "It's Never Okay," featured perpetrators explicitly verbalizing their intentions, speaking directly to the viewer as the victim. This blunt approach – which launched with a TV spot, followed by short online videos, print, OOH and digital banners – showed that if it's never OK to say, it's never OK to do. The campaign had a 70% recall score and achieved significant shifts with the important young adult male target.