Infographic: A Canadian POV on Black Friday
A new poll suggests we're not all willing to head south and that Boxing Day still dominates as a sales event.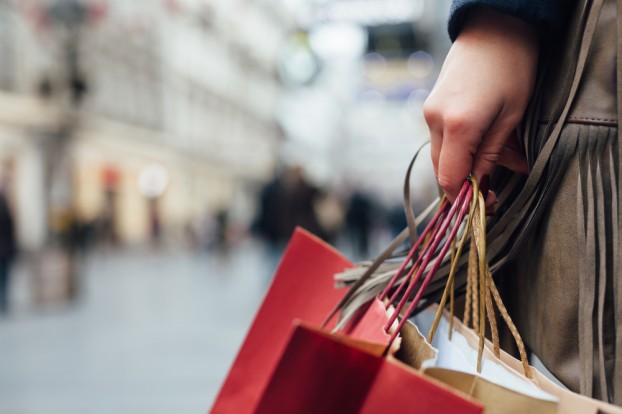 Halloween is over so it's on to the next big day – and for many Canadians, that's Black Friday.
A new survey from RedFlagDeals, based on Harris Poll Online research conducted in October among just over 1,000 Canadians, suggests the post-U.S. Thanksgiving event is still a runner up to Boxing Day for what consumers consider the day with the best sales (41% say that about Boxing Day, compared with 27% who say the same of Black Friday).
Sixty-three percent of Canadians are expecting deals leading up to Black Friday, which falls on Nov. 25, and 66% say they believe that the U.S. has better deals, Still, only 7% say they plan to head south to take advantage.
And maybe it's the colder weather, but we're also not willing to stand in early morning line-ups, with 77% of Canadians saying they plan on skipping that part of the Black Friday experience. Still, in-store does play a role, with 33% saying they'll shop at large retailers and 11% going to local businesses, with 21% planning to shop online.
In terms of what Canadians are looking for, 94% say they plan to buy material goods rather than experiences or trips.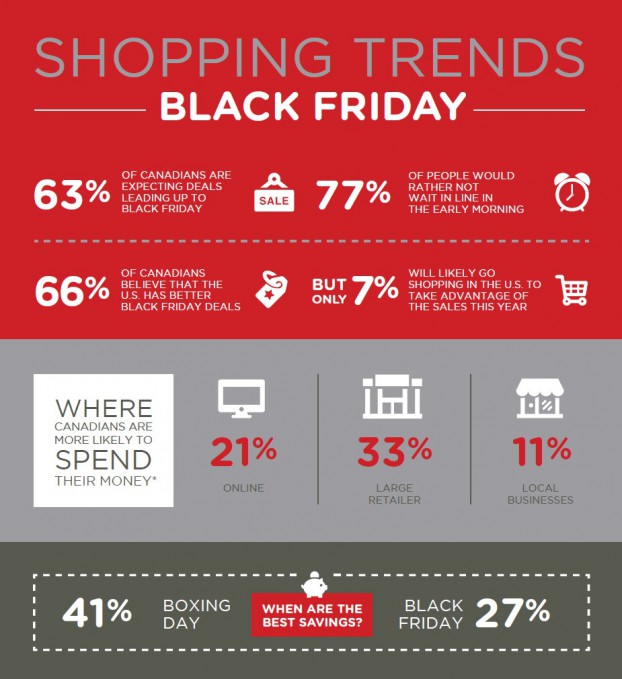 Featured image via Shutterstock