PRAOY Bronze: Influencers find true North
Services devoted to content creation, ideation and now influencers pushed North Strategic onto the podium.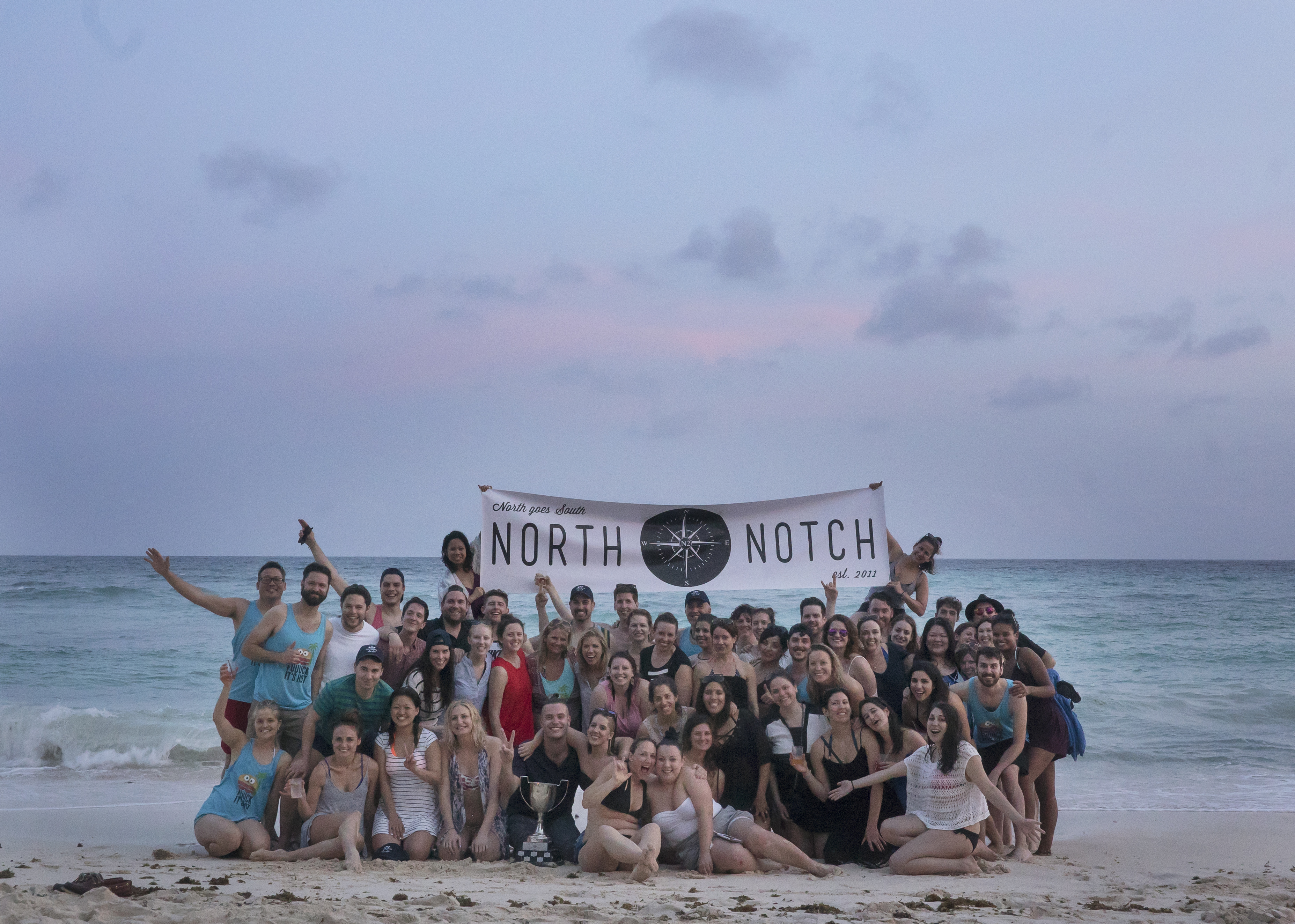 Give a man content for his YouTube channel, and you feed him new fans for a day. Teach him to create his own, and he'll feed you new customers for a lifetime.
We wouldn't be surprised if North Strategic cross-stitches and frames the doctored adage for the walls of its downtown digs. The Toronto PR firm, with its proprietary network of 800 video creators, is already a bit of a content aficionado, and now it's taking on protégés through a new division.
Initially set up as a social agency in 2011, this year's Bronze PR Agency of the Year has morphed into a crossbreed of PR and advertising. Its current business model is the result of efforts to create a community of specialists, introducing services like Notch Video, Navigate and, now, Nfluence.
First, Notch was set up in 2013 for the shop to be able to tap into a national pool of independent content creators, who help ideate and execute on clients' social and digital projects.
Next, North looked into improving the ideation process, and partnered with Ten Thousand Coffees (a networking site that connects millennials with business leaders) to create Navigate, a millennial network that marketers can speak to about ideas for products and campaigns.
Now, the next phase of its evolution is coming from Nfluence, a new offering that's just as much about pairing clients with well-known influencers as it is with up-and-comers.
There's huge value in collaborating with the fan-friendly Lilly Singhs of the YouTube world, says North co-founder Mia Pearson. However, the same is true of investing in the tastemakers sitting on the front lines, those who have influence in the real world but little experience in the virtual.
"A lot of companies are saying it's expensive to go to the bigger names," says Pearson. "And while there is value in that, they're also asking how we can work with people who already have influence with their target group."
Co-founder Justin Creally uses Budweiser's recent beer ambassador program as an example of how Nfluence is working with clients to create social apprentices.
It's common practice for beer brands to have student "Campus Ambassadors" infiltrate universities to plan and promote events on their behalf. These promoters have strong relationships with fellow students on the ground, but many lack the skills to do the same online, says Creally.
So, instead of giving them a Bud ad to post on their Twitter account, North has been getting creators from its Notch network to teach 20 campus reps how to produce content that's more in line with their own interests.
It's even brought in Instagrammers to train them on how to compose shots and properly use social media. The idea is to make them more marketable by building their online fan base and then bringing the brand into the equation with more authentic Bud-related posts.
Through Nfluence and Notch, the 64-person shop is making content the engine of North's business, says Creally. "It is what separates us from our competitors and distinguishes us from advertising players. It's what the future of PR is about."
And it's this content expertise that's driving profit and leading the agency to land accounts outside the traditional public relations purview. In its first five years, combined revenues of North and Notch surpassed
$12 million. The shop's revenue increased 52% (for the year ending March 2016), and North was recently named the social agency of record for Tim Hortons and Las Vegas, among others. It also grew its employee base by 25% across offices in Toronto, Montreal and Calgary, bringing in new directors of social, including former GoodLife marketer Coralie Olson and former Travel Alberta social manager Nancy Smith.
"One of the things that I think is unique in our model is that we create communities of experts," says Pearson. "Having access to creators has enabled us to get better at thinking. We saw the power that these communities have to make an agency like ours that much more powerful and fresh, and be able to scale and execute on a level that some others aren't able to."
New business
Canada Goose, Tim Hortons, TD Financial, Enercare, Fido, Parkland Fuel, Saint Elizabeth Healthcare, PwC, Las Vegas Convention and Visitors Authority, and GoDaddy
Key hires
Coralie Olson, senior director of social; Nancy Smith, director of social; Lorena Cordoba, director of PR; Danielle Eve, manager of social
Staff
64
Cases
Campaign: Cadillac Fairview's Runway to Retail Brand Relaunch
Client: Cadillac Fairview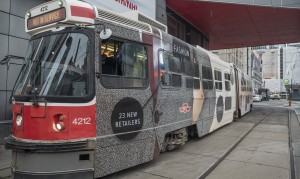 North Strategic was tasked with spreading the word about Cadillac Fairview's (CF) new brand identity and redevelopment of flagship properties. The brand decided to put "unique experiences" at the core of its strategy to differentiate it from other premium retailers and take on e-commerce.
North developed a social campaign to roll out with redevelopments at CF Pacific Centre, CF Toronto Eaton Centre and CF Sherway Gardens. It included a #MobileCloset, a Toronto streetcar curated with the mall's latest fashion that media and social media influencers could board. Other elements included VIP fashion shows featuring new retailers and a collective of fashion influencers to drive the conversation online.
The campaign generated more than 23 million earned media impression.
Campaign: Airbnb Invites Canadians to Belong Anywhere
Client: Airbnb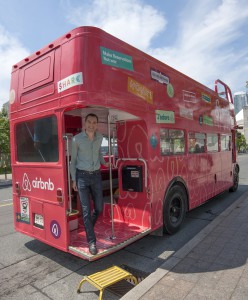 Building off the brand's global "Belong Anywhere" campaign, Airbnb worked with North Strategic to develop a Canadian PR strategy to position the brand as adventurous, trustworthy and friendly. From transforming an Air Canada Centre (ACC) suite into a sports fan's dream overnight stay, to hosting influencers at unique Canadian properties – including a Vancouver yacht and ex-NHL star Wendel Clark's Muskoka cottage – the campaign wrapped Airbnb in the Canadian flag.
The goal was to normalize the notion of opening your home to visitors, so it played up the friendly, polite nature of Canadians and worked with iconic Canucks to list their homes on the platform. There are now more than 60,000 Canadian listings, up 81% from July 2015 (the goal was a 50% increase). The most recent data shows that Airbnb has experienced 100% growth in the number of bookings made by Canadians to more than 930,000.
Campaign: Woods Canada and the #UltimateDreamJob
Client: Woods Canada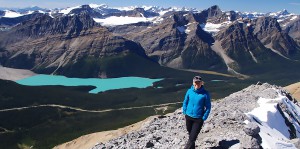 Woods Canada wanted to refresh its brand image and share first-hand product reviews to inform summer purchases, so it created a contest to find real Canadian outdoor "Woods Explorers." These brand ambassadors would tackle to Trans-Canada Trail, 17,000 kms linking the country.

The brand's exclusive retailer, Canadian Tire, held an online search, choosing four winners from more than 3,800 applicants for the #UltimateDreamJob program. The "Woods Explorers" earned $20,000 each and were given Woods products to test while hiking, climbing, paddling and portaging across Canada.

North Strategic drove awareness throughout the five-month campaign through earned media, pitching local outlets throughout the summer. The campaign drove 171 stories national and regional outlets, leading to more than 40 million media impressions. Woods Canada product sales grew 27% over the previous year.