Giant Tiger tackles the holidays
The retailer continues its national approach with a new holiday campaign targeting moms.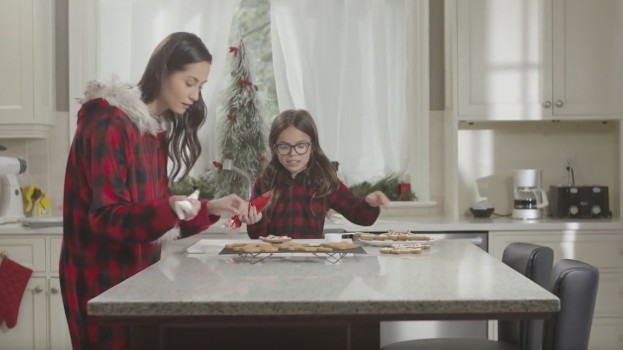 Giant Tiger has brought back its "Inner Voice" ahead of the holidays, hoping to add some humour and whimsy to its marketing nationally.

Following the debut of its "Inner Voice" creative last summer (its first ever mass market campaign), the retailer has taken a similar approach with its holiday campaign.

Two TV spots feature moms – who the brand calls the "CFO" of the home – facing typical holiday-time predicaments.

Customer response on social media and in-store to the "Inner Voice" idea has been largely positive, says Karen Sterling, VP marketing for Giant Tiger.

"What we tried to do [now] was leverage that really honest, authentic voice but have perhaps a little more fun with the brand," she says. "The honesty comes from the fact that everyone is trying to create their perfect Christmas, but really for moms, Christmas can also be a time of pressure."

Along with the two TV spots, the brand has also created its first digital-only ad, running as pre-roll and on social media. Using the same "Inner Voice" idea with mom as the hero, the spot features the challenge that comes with a child illustrating their wish list for Santa, only to stump their parents.

Luckily, mom's smartphone and Giant Tiger email flyer have come to the rescue with some ideas. "She's aided by her sense of whimsy and humour and she gets back on track in terms of the true focus of the holiday," Sterling says of the women featured in the ads.

The campaign overall also highlights pricing, which is important to its target, she adds. The carousel of products and pricing that cap off the TV spots will also change weekly as the stores get new merchandise.

In the lead-up to Christmas, Giant Tiger is also investing in sponsorships around holiday movies with W Network and the CBC. The brand worked with Yield Branding on creative and Cairns Oneil on media.