Infographic: Understanding the Canadian grocery shopper
Some quick insights into when we shop and how we make purchase considerations.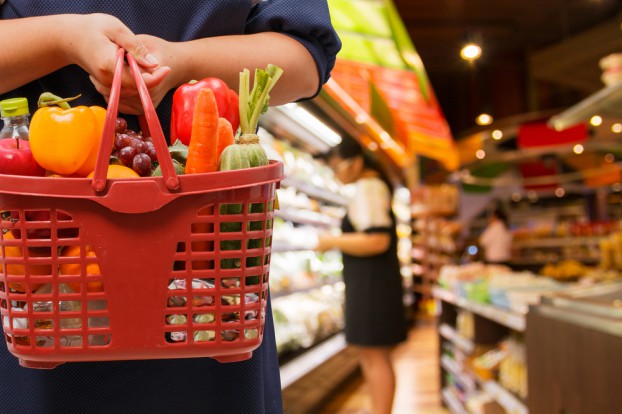 Filling up the basket for the next couple of days and making quick trips for urgent needs account for more than half of the grocery store visits Canadians make.
That's according to data from the rolling consumer study Touchpoints, in association with Reality Mine.
Fridays are the day for sales, while, unsurprisingly, Saturdays are most common for trips to stock up, according to the data.
Quebecers are particularly independent, with shoppers in that province likely to make purchase considerations on their own, versus Atlantic Canadians who make decisions with their partners and Western Canadians who make decisions with their kids.
And in terms of emotions, shopping isn't as stressful as some might think. Respondents reporting to Touchpoints every 30 minutes about their emotions while on shopping trips, indicating good moods, relief and (not surprisingly) hunger.
Check out more insights on Canadian shopping behaviour in the infographic below.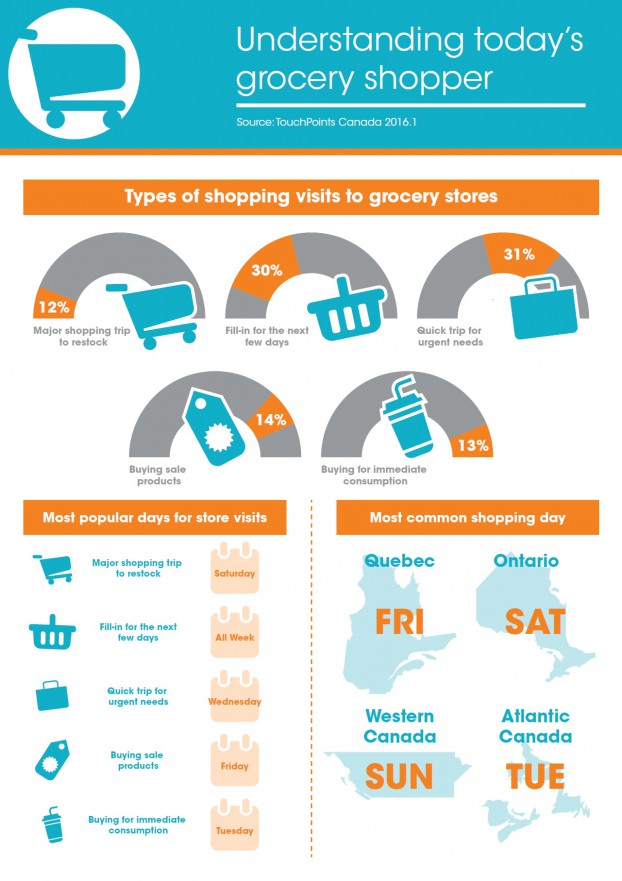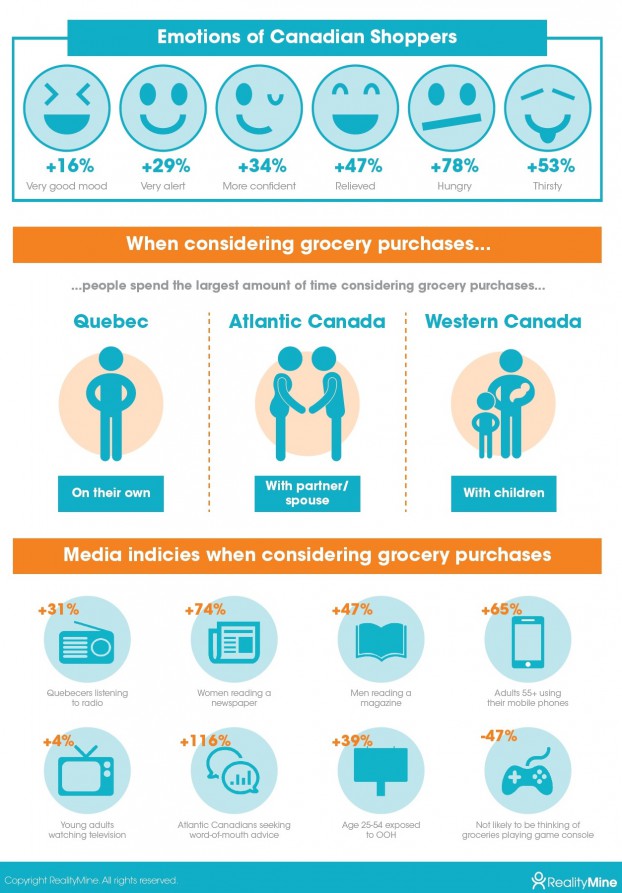 Featured image via Shutterstock