Marketers of the Year: Ginette Harnois won't compromise
How stigma-challenging creative and robust CRM helped Penningtons empower its plus-size customer through fashion.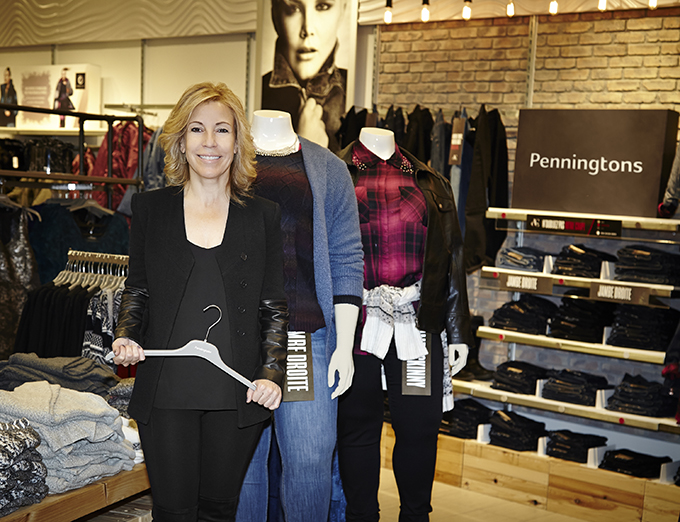 We're rolling out our Marketer of the Year profiles, diving into how six change agents each set new agendas for their teams, and came out swinging with a year's worth of success. Check back here for more next week.
This article appears in the January/February 2017 issue of strategy.
Penningtons used to be a retailer that sold plus-size women the same things they were getting at every other store that claimed to be for them: clothes that were functional instead of fashionable, emphasizing comfort and price over making the people wearing them look stylish and feel good. But it has been leading a charge away from that pack ever since Ginette Harnois joined the fashion retail brand as VP of marketing and visual presentation in 2011.
"The reason plus-size women weren't visible in fashion was not because they weren't fashionable – it was because retailers weren't making fashion plus-size women felt powerful in," she says. "The fashion industry underestimated her and never really understood what she was looking for, so most of what they offered her was boxy and black."
As the plus-size customer becomes more vocal, demanding equal treatment, the industry is being forced to pay much more attention to her, Harnois says. "Where we've been standing out is not just responding to that need, but understanding it."
An early step toward having Penningtons fulfill the emotional needs of its customers instead of the functional ones was its "Happy Is…" platform in 2013. Campaign videos showed women entering the retailer's dressing rooms and stepping out in a new outfit – turning heads as they walked through an office, and getting their husbands' attention with lingerie.
Harnois says consumer reaction to the campaign was her first real "aha" moment, as it showed how understanding the little things about her customers can go a long way.
"It was so interesting to see that just by putting Penningtons on TV, our customer felt blessed because she saw it as, 'Finally, women like me are worth enough to you to put this brand on TV,'" Harnois says. "The other thing was that people have a perception that plus-size women aren't professionally successful or have trouble finding healthy relationships and, really, when was the last time you saw either of those things in an ad?"
If "Happy Is…" was the first step on this path, the "#iwontcompromise" platform was when Harnois reached the summit and set up camp.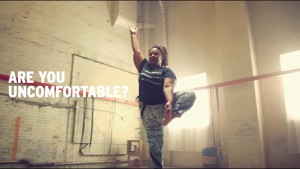 Since it launched at the beginning of 2016, "#iwontcompromise" has evolved into a movement around body positivity. The video that kicked it off, created by agency Lg2, shows a plus-size woman doing yoga. While phrases like "plus-size women have no balance," "they're too heavy to lift themselves," and "they make everyone around them uncomfortable" flash across the screen, the woman pulls off a series of impressive poses that soundly disprove each one. It then asks "Are you uncomfortable?" before definitively stating that Penningtons and its customers are not.
"The emotional connection we've made is what's making a difference," Harnois says. "By boldly stating what we stand for, [customers] know they won't be stigmatized when they come into our stores. They will feel at home, valued and celebrated."
Inspiring body positivity and self-esteem has been an effective theme in advertising for brands including Special K, Dove and Always. However, Penningtons has gone a step further by being more confrontational: the video used a clickbait approach, with the title "Why Plus-Size Women Shouldn't Do Yoga." The brand has not just accepted plus-size women, but championed them.
Many of the initiatives Harnois has spearheaded have touched on things most of the population wouldn't think of but are plainly apparent for plus-size women. For example, even when the broader fashion industry tries to be more body-inclusive, Harnois says its definition of plus-size can be a bit of a stretch. Her reference point for her typical customer is between size 20 and 22. She wants that reflected in the models Penningtons uses, the content it shares on social and the mannequins in stores.
"Ginette wants to understand what goes through the minds of these customers," says Jonathan Levitt, CMO at Reitmans Canada, Penningtons' parent company. "If we want to see the Penningtons customer as more than a data set, we have to talk to her on an emotional level. Building experiences around that emotional connection builds brand loyalty. As the market shrinks and becomes more competitive, that's what's going to help a brand stand out, not selling a bra for $2 less than the other stores in the mall."
When Harnois joined Penningtons in 2011 after more than three years at international beauty brand Summum Beauté and 18 at Johnson & Johnson, the brand had been in decline for several years.
Today, while much of the fashion retail category is struggling, Penningtons has experienced three years of consistent growth.
Part of what Harnois has aimed to do with the Penningtons brand is not just grow its own business, but make shopping the plus-size fashion category more aspirational and less of an ordeal. Five years ago, plus-size women in Canada were under-spending on clothes and accessories compared to the rest of the population. Not only do the selections at many stores not cater to what plus-size women want – the shopping experience can be deeply unpleasant.
"We've done really well with bringing in new customers, but a significant portion of that customer doesn't want to be seen shopping in a plus-size store at all," she says. "For some of them, there is still a stigma attached to it, or they're used to taking extended sizes in other retailers, which don't fit them as well."
Fashion retailers are under immense pressure in Canada right now, regardless of the demographic they serve. The pressure is especially apparent in the mid-range price point where Penningtons operates, with Jacob, Mexx and Smart Set shutting down operations and many more scaling back retail locations.
Many of the Reitmans banners are attempting to compete by becoming more fashion-forward, but that shift has been particularly impactful at Penningtons. When the product selection was more functional, the typical Penningtons shopper would come to the store, find a shirt that felt the most comfortable and then buy it in several colours. But since adjusting to fashion that actually makes its customer feel powerful and stylish, 65% of them now buy complete outfits when they visit a Penningtons store.
Harnois has been able to steer this reinvention at Penningtons in large part by investing heavily in CRM and data. That has powered tools like the Style Insider loyalty program, which rewards members with gifts, personalized offers, special access to in-store events and the chance to shop new collections ahead of the general public.
It has also given the brand a much deeper understanding of its customer's mindset, which is what has helped it fulfill those deeper, more emotional needs.
"When I came in, CRM was done with a very tactical, drive-to-store approach," Harnois says. "We've learned to build the quality of the data to the point that it's become the central point of multiple decisions we're making. It's not just marketing that's using it: it's merchandising, it's our store teams. They're all helping the customer make the best decisions because we know them much better than we used to."
Levitt describes Harnois as "obsessed with research" and wanting to understand her customer "beyond the typical demographic slices."
"Today I can measure every dollar we spend and make better decisions because of it," he says. "So what used to be strictly an art [in marketing] is becoming a science, and finding marketers who have the right balance of both is a challenge, which is why Ginette is such a rare breed."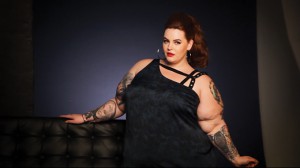 The "#iwontcompromise" idea has evolved to become its own digital community based around never letting a woman's size limit the way she expresses herself. Penningtons fosters this with content on social media and blogs, and through relationships with influencers like blogger and designer Tess Holliday.

"Our customer is looking for other people to validate how they express themselves with fashion," Harnois says of creating a digital community through content marketing.

"They are looking at other places to help create their own sense of style in a world that has historically rejected them. They have an interpretation of how fashion can work for them, and helping to foster it is so important in our relationship with our customers."

Penningtons' influence is continuing to grow. This summer, the retailer announced its first expansion to the U.S. when it reached an agreement with Macy's, Nordstrom and Lord & Taylor to carry Holliday's mblm line. Here in Canada, there are plans for further executions around the "#iwontcompromise" platform, including events that will bring members of the community together.

"Advertising is a great way to get the message across, but we believe if we get our community and other people around them to come together, rally around the message and demonstrate the message, it's going to be even stronger," Harnois says.