Gildan buys American Apparel
The Canadian apparel maker acquires the fashion retailer at auction, but the fate of its stores remains unclear.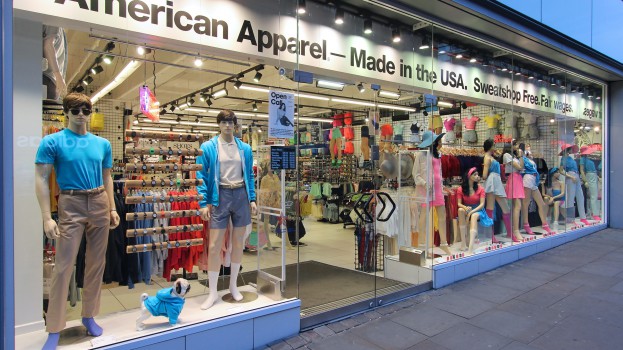 Montreal-based Gildan Activewear has emerged as the winner of a bankruptcy auction to acquire U.S. fashion retailer American Apparel.
With a bid of $88 million, Gildan is set to acquire all of American Apparel's intellectual property and some of its manufacturing equipment and facilities in the U.S. The American Apparel brand will be integrated within Gildan's printwear business, and Gildan will also purchase a portion of American Apparel's inventory in a separate transaction.
The final bid is higher than the initial $66 million bid Gildan submitted in November, possibly due to a competing bid emerging from California's Next Level Apparel and the rumoured interest of other players including Forever 21 and Amazon.
American Apparel operated 227 stores globally when it first filed for bankruptcy protection in 2015, which have since been reduced to roughly 110 locations. The Gildan purchase deal does not include any of American Apparel's bricks-and-mortar retail locations, leaving them in an uncertain state.
While none of its international locations were slated for closure following the initial bankruptcy filing in 2015, several of its 30 Canadian locations have either closed or are slated for closure, and the brand suspended its online presence in Canada following the second, most recent bankruptcy filing in mid-November 2016. Before the end of last year, American Apparel also announced it would close 12 of its 13 locations in the U.K., while numerous locations in the U.S. are not receiving new inventory and are expected to close in the near future.
American Apparel, once one of the leading fashion brands with millennials due to its minimalist designs and "no-sweatshop" policy, has lost money every year since 2010 due to increased competition from fast-fashion retailers, an inability to drive online sales and sexual assault allegations levied at company founder Dov Charney.
Gildan will offer further details of the acquisition as part of its next financial report in February, which is also when the deal is expected to receive regulatory approval and be finalized.
Image courtesy Tupungato/Shutterstock