Citizen Relations doubles down on experiential
The shop acquires Black Chalk Marketing, growing its North American experiential business.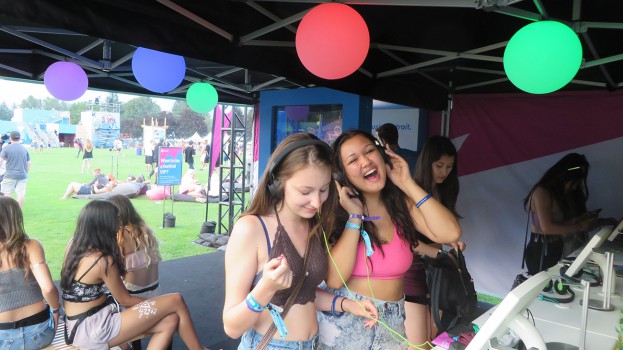 Pictured: A summer activation for Spotify, led by Black Chalk Marketing.

Citizen Relations has doubled the size of its experiential business by acquiring Toronto-based boutique agency Black Chalk Marketing.

In addition to bringing on Black Chalk's clients, including Microsoft, Spotify, Warner Bros. Entertainment and Ferrero, among others, the deal doubles Citizen's experiential team to 10 staff members.

Citizen had been looking to expand its experiential expertise, says Nick Cowling, president, North America for Citizen Relations, it part because its an aspect of the business that can't be as easily commoditized as, say, digital.

Prior to the deal, Citizen and Black Chalk had worked together on pitches for new business, some of which are in the final stages now, . Through that, the companies discovered their businesses and cultures were complementary.

Kevin Wagman, Black Chalk's founder, will join Citizen as managing director, experiential, leading that team in Toronto and New York, where Citizen has offices that service U.S. clients.

As that part of its business grows, it now has more boots on the ground in New York, to be more cost effective and efficient for clients there and for cross-border work. Leading the team there is Rachael George, who joined Citizen recently from Amplitude Marketing Group.