Ipsos' most influential brands stable, except among Gen Z
A look at the annual ranking shows younger Canadians are thinking differently.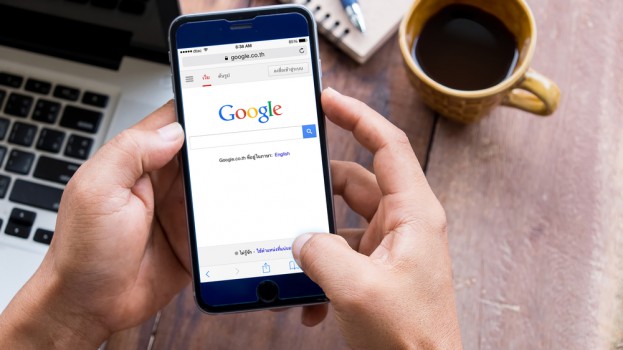 Ipsos has again named Google the most influential brand in Canada as part of its sixth annual assessment of the country's biggest advertisers and prominent companies. This is the fifth year Google has topped the list.
Ipsos' Most-influential Brands in Canada (vs. 2016 ranking)
1. Google (1)
2. Facebook (4)
3. Microsoft (3)
4. Apple (2)
5. Amazon (9)
6. YouTube (5)
7. Walmart (7)
8. Visa (6)
9. Tim Hortons (8)
10. CBC (11)
The top 10 companies on Ipsos' ranking have remained a stable group overall from last year; CBC was ranked tenth this year after earning eleventh place in 2016, while Samsung is the only brand to fall out of the top 10, landing at 16.
The research was conducted in partnership with the Institute of Communication Agencies and revealed Tuesday at its annual FFWD Advertising and Marketing Week industry conference.
Ipsos polled more than 6,000 Canadians on their attitudes towards more than 100 companies. Participants were asked whether brands could be described according to dozens of attributes – from trendsetting to iconic to sexy. Results were tallied and companies were scored in six categories – corporate citizenship, engagement, leading edge, presence, trustworthiness and influence – contributing to an overall influence score.
Google performed very well on the trustworthiness, presence and leading edge scores. For example, 61% of respondents who assessed Google agreed its had "a strong future," while the average for all measured brands was only 30%. When asked if Google was "really important in the world today," 57% said yes (the average score was 13%). Exactly half of respondents believe Google has "changed the consumer landscape."
While CBC's return to the top 10 shows respondents don't generally perceive it as "leading edge" compared to others, it is well trusted and 44% of those who assessed the brand said it "inspires a sense of Canadian pride." Thirty-nine per cent said CBC is "dependable" (versus a list average of 23%), and 42% said it is "a reliable source" (versus 16%).
Trust among Gen Z
Generally, the 10 most-influential brands remained a stable list from one demographic breakdown to the next. Google ranked number one among both men and women, across each region of the country, and among millennials, Gen Xers and Baby Boomers.

However, this year, Ipsos conducted its research among Canadians aged 15 to 21 to capture the Gen Z cohort for the first time. This group gave YouTube the top spot, followed by Google, Facebook, Apple and Netflix. Gen Z was the only group to admit Twitter, Instagram and Snapchat into its top 10. More traditional top-ranking financial services companies, such as Visa, and CPG labels such as President's Choice fell further down the Gen Z ranking.

Looking further down the list at the top 50 ranked brands, TD Canada Trust made the biggest gain in influence measures. Last year, it ranked fifty-fourth. This year, it is twenty-seventh.

Chapters/Indigo, however, saw an equally large slide down the ranking, falling to the fortieth spot from twenty sixth.

Featured image via Shutterstock