Canadians concerned about sugar's impact on health
A recent Mintel report breaks down insights into how we feel about the sweet stuff in our food.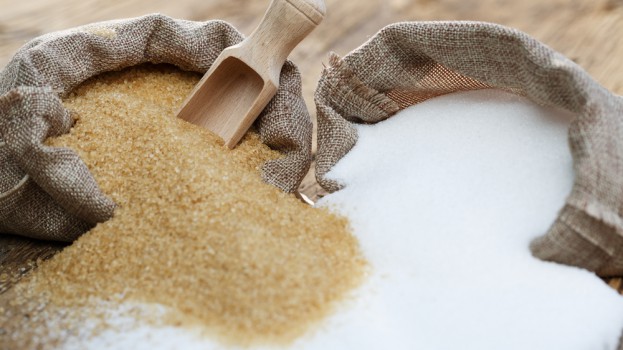 Canadians are largely fine with indulging in sugar from time to time, but we are indeed concerned about its impact on our health, according to a report from Mintel.
Sixty-nine percent of Mintel's respondents said they were concerned about sugar's impact on their overall health, according to the report, released late last year and based on online surveying of about 1,700 Canadians. However, 77% also say it's fine to eat as long as it's an occasional treat.
Nearly half (46%) also say they believe artificial sweeteners are bad for their health and 45% say they feel it's best to avoid food and drinks that contain them.
Sweetener ingredients are proving to be confusing for many consumers, with 60% agreeing that "there are so many different types of sweeteners, it's hard to know the difference between them."
Additionally, 53% say they find it hard to tell whether sweeteners are natural or not. That said, preference for more natural sweeteners is somewhat evident, with claimed usage of honey being more or less the same as white sugar (53% and 54%, respectively).
"Marketers would therefore do well to consider helping consumers develop a better understanding of which products are natural, which are not and what the term 'natural' actually means," the report says, "After all, if consumers cannot tell the difference, manufacturers run the risk of losing consumers who are not willing to try any sugar/alternative sweeteners they are less familiar with."
Rising consumer interest in baking also lends an opportunity for marketers to show how alternatives to white sugar can be used, the report suggests.
Demographic divides?
Among consumers between 45 and 54, 77% say they allow themselves to enjoy sugary treats, but that range is also most concerned about the impact on their health (75%, compared to 69% overall).

"It is also at this point that consumers begin to show a heightened awareness of hidden sugars in foods," Mintel says.

That does, however, mean there's an opportunity for brands and retailers to provide customers with tools to more easily understand sugar content (for example, in terms of the source of sugar and the amount per serving).

Older consumers (over 55) are more focused on limitation, with consumers between 18 and 34 leaning more toward moderation, according to the report, which suggests marketers cater their messages accordingly to those consumer groups.

Consumers with higher household incomes are more likely to rank natural products as being important when making their purchase decisions (28% among households with incomes of $75,000 or greater, compared with 23% for households between $55,000 and $75,000 and 17% for households under $50,000).

That flips when it comes to taste, with 26% households under $50,000 ranking that factor as important to their purchase decision, compared to 21% of households between $50,000 and $75,000 and 17% in the $75,000-plus category.

Millennial males between 18 and 34 report higher usage of alternative sweeteners (sugar substitutes) at 30% compared with 21% of women the same age and 26% overall. Among men 25 to 34, 43% rank "low/no calorie" as an important factor in their purchase decisions for sugar or sugar substitutes. That's compared to 35% overall.