CASSIES Bronze: Jamieson brings convenience
Union's colourful campaign asked for only a second of your time.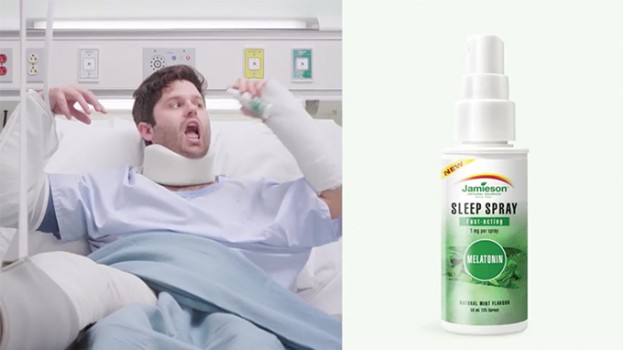 This article appears in the March/April 2017 issue of strategy.
Bronze | Launch of New Product/Service
Agency | Union
It's one thing to diligently stock a house with vitamins, quite another to actually take them. Jamieson found that at least 40% of those who buy vitamins don't take them as often as they should. The category was ripe for an easier way.
Jamieson came up with Vitamin Sprays – a more convenient format. The core target audience was suburban working moms in their mid-30s who use vitamins but have failed to establish regular habits. "#Onesecondvitamins" communicated that no matter how busy you are, you have at least one second to spray.
Launched in April 2016, the campaign was supported by a $500,000 national budget with bite-sized content across pre-roll, digital and social. The humorous spots showed people in various inconvenient situations using the spray, and the social ads lasted all of one second.
Sales of Jamieson Vitamin sprays were 111% above forecast during the campaign period. Awareness of the product increased from 13.6% pre-campaign to 61.1% by mid-campaign.
The campaign achieved over nine million impressions and five million video views, 24% higher than projected. The media spend for Vitamin Sprays was 75% lower than the average spend by Jamieson to support a new product launch.