CASSIES Bronze: Special K takes on self-doubt
Leo Burnett's #OwnIt campaign took on women's relationship with food.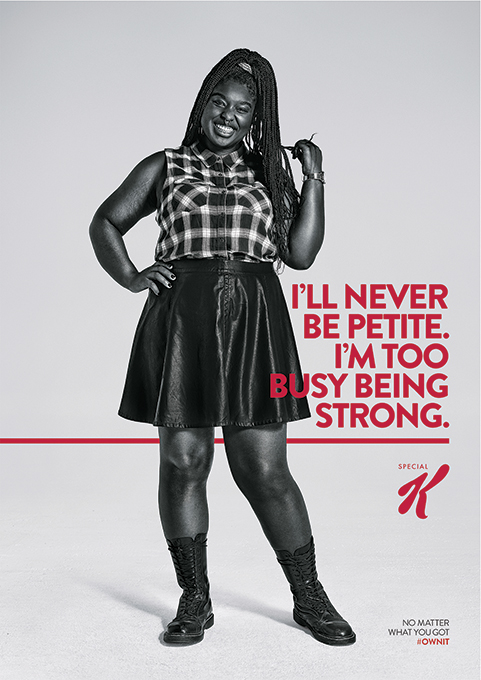 This article appears in the March/April 2017 issue of strategy.
Bronze | Brand Reawakening
Agency | Leo Burnett
Kellogg's Special K played an important role in women's lives during the 1980s, when nearly 60% of Canadian women dieted. By 2003, that number had dropped to 27%. Women were no longer interested in starvation and deprivation diets, and the brand had failed to keep up.
Special K identified a new target: the "new feminine," which comes in all shapes, sizes, ages and ethnicities and shares one characteristic – self-doubt. The "#OwnIt" campaign focused on what women can change while encouraging them to accept what they can't.
Launched nationally in September 2015, "#OwnIt" challenged women's relationship with food and rallied them to ditch their doubt. It was supported by a $5-million budget across TV, pre-roll, social, online and print, and launched with a 60-second film called "Change."
After falling for 10 straight quarters, Special K's volume increased 4% during the nine-month campaign period, while the ready-to-eat cereal category declined 1%. "#OwnIt" delivered a 324% ROI and increased Special K's brand affinity by 38%, and its brand meaning by 21 points.