CASSIES Silver: Providing Chatr for life transitioners
With BBDO and Balmoral, the wireless brand grew its business by targeting new Canadians.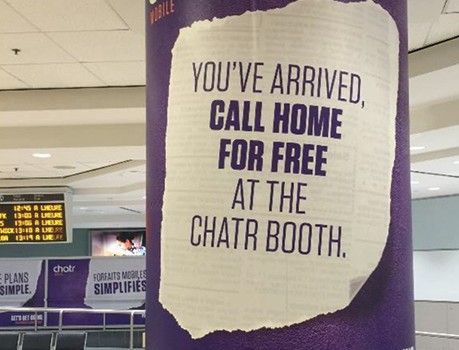 This article appears in the March/April 2017 issue of strategy.
SILVER: Brand Reawakening + Targeting
Agencies: BBDO/Balmoral Muticultural
Situation Analysis | Rogers launched Chatr in 2010 as a flanker brand in the pre-paid segment. After strong growth in the first year, the brand's share of the market stalled at 13.5% and then began to slowly decline.
Insight & Strategy | Chatr found that new Canadians made up more than 50% of its users. This presented a unique target to focus on, and the new direction allowed the brand to expand to non-immigrant consumers embarking on new chapters in their lives, such as a job or moving to a new city. "Life transitioners" was an under-targeted segment as competitors focused on millennials and disaffected post-paid consumers.
Execution | Prior to the campaign launch in May 2015, Chatr was rebranded around the newly defined audience. Chatr Wireless became Chatr Mobile, while graphics were redesigned to reinforce value. The year-long "Let's Get Going" campaign launched with a $7-million budget, delivering three core messages: value, long-distance plans and accessibility.
Before arriving in Canada, potential customers were geo-targeted in their home countries on websites frequented by those interested in immigration. Non-immigrant "life transitioners" were targeted with digital banners on job sites and Kijiji. Advertising placements in airports targeted new Canadians as they arrived, with Chatr kiosks offering newcomers a free long-distance call home.
Results | Gross activations for Chatr increased by 54% and subscribers grew 30%, increasing the brand's average revenue per user by 4.27 points versus the prior year. Chatr more than doubled its share of the prepaid market to 12%, and is now one of Rogers' fastest-growing businesses. Awareness for the brand increased 16%, while the brand's attribute of a "worry-free" solution increased by 19%. Website traffic grew 205% in May 2015, 307% in June, 150% in July and 191% in August from the previous year.
Cause & Effect | There were no significant changes to Chatr's pricing.