CASSIES Silver: Shock Top has no filter
Anomaly and Shock Top made the most of an orange slice with an attitude.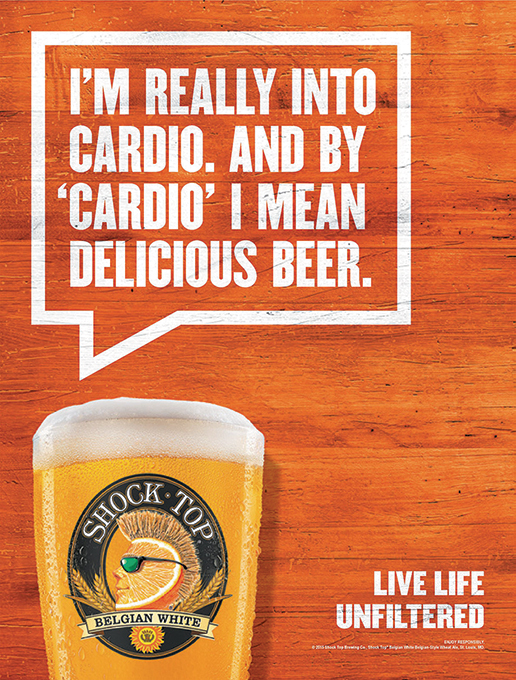 This article appears in the March/April 2017 issue of strategy.

SILVER: Brand Content + Canadian Success on the Global Stage
Agency | Anomaly

SITUATION ANALYSIS | The growing craft beer category in the U.S. had mid-size brands in a bind. Shock Top, a Belgian-style wheat beer launched in 2007, fell into consecutive months of decline for the first time in its history.

INSIGHT & STRATEGY |
Big breweries took themselves too seriously while craft brands owned quirkiness. Shock Top had moved away from its fun personality, which had once set it apart, despite having an approachable logo – an orange wedge with a mohawk and sunglasses, named "Wedgehead." To target 18- to 34-year-olds who were open to experimenting with new beers, the brand decided to give Shock Top a voice that would match its unfiltered brewing process.

EXECUTION | Wedgehead became the straight-talking brand ambassador. Launched in the U.S. in January 2016 and running for two months, the campaign was supported by a $5-million budget and ran in three phases, beginning with packaging in grocery stores and a giant billboard on Venice Beach.

The beer packaging and OOH media featured a talking Wedgehead that interacted with shoppers and pedestrians. The brand also created a 30-second Super Bowl spot, a long-form version of which was released the week prior to the game, and 16 pieces of unique content, cinema ads and PR. The morning after the game, a five-minute film with Wedgehead and actor T.J. Miller (Silicon Valley) giving an unfiltered review of the Super Bowl ads was shared online.

RESULTS | During the first quarter of 2016, Shock Top's brand awareness by almost nine points. The year-on-year sales trend improved from -16% at the end of January to +15% in March 2016. The campaign generated 300 million earned impressions and over one billion PR impressions nationwide.

CAUSE & EFFECT | Spending was consistent with other advertising during the Super Bowl, and there were no pricing initiatives or distribution changes during the program.