Behind Canadian Tire's (old) viral spot
The brand is the latest to benefit from its inclusive messaging, months after its Olympic platform initially launched.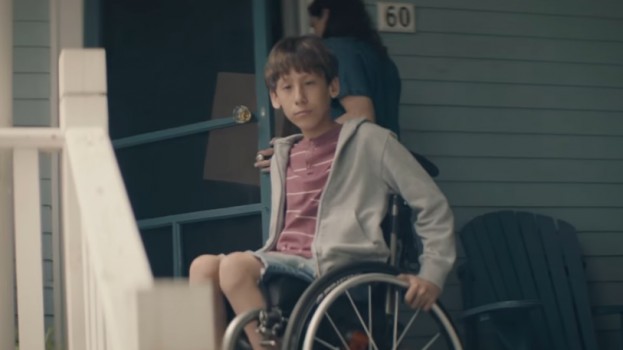 It's been months since the summer Olympics, but now one of the major advertisers during that period is getting a second wind with its campaign.
Just over a week ago, Most Viral Web featured Canadian Tire's "Wheels" spot, one of three ads that ran as part of the retailer's "We All Play for Canada" platform led by Cleansheet Communications. The 60-second ad features a group of kids who make a change to allow their new neighbour, a boy in a wheelchair, to play basketball alongside them.
Following the posting on Feb. 17 (which drove video views from three million to 20 million in less than 24 hours), the spot was also picked up by a Times of India blog and the ad has now surpassed more than 40 million views on Facebook without any paid support.
"I think being part of a social conversation is always a benefit [to the brand]," says Eva Salem, Canadian Tire's VP of marketing. Still, the brand purposely didn't want to inject itself too much into the online dialogue or place any additional paid support behind the ad, she says.
The organic traction did, however, prompt Canadian Tire to buy airtime for "Wheels" during the Academy Awards Sunday night.
It also made its "Outsider" spot, another ad in the "We All Play for Canada" platform, public again on YouTube, since it has a similar sentiment, Salem says. In that spot, a young South Asian boy is invited to play baseball with a group of kids, despite one's protests, and knocks it out of the park.
Both "Wheels" and "Outsider" were well-received when they initially launched during the Olympics, including ranking first and second for "most enjoyed ads," based on research from Toronto's Charlton Insights, Salem says. Positive opinion for the company, for example, increased 13% among consumers aware of Canadian Tire's Canadian Olympic Committee sponsorship. The retailer also ranked first for "increased purchase intent" among all Olympic advertisers.
While incorporating values like diversity and inclusiveness into its marketing is nothing new for Canadian Tire, it's still the latest brand to benefit from that messaging, as emotions are running high when it comes to issues surrounding immigrants and other newcomers and Canada's response.
Earlier this month, for example, Molson Canadian re-aired its "Global Beer Fridge" spot (a 19-month-old campaign at the time), featuring people saying "I am Canadian" in various languages to help open the fridge.
Meanwhile, Air Canada recently launched its own story of how it's helped a Syrian refugee family find its footing in Canada, and the Ontario government also pushed the launch date forward on its own campaign centred on inclusiveness and diversity.