Check it out: A new twist on 'Old MacDonald'
McDonald's puts a spin on the classic tune for International Women's Day.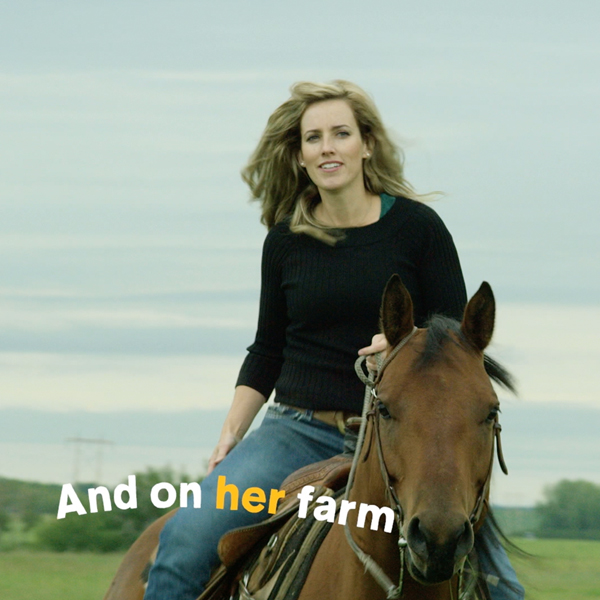 We're not sure whether "Old MacDonald" had a first name, but there's no reason why they couldn't have been a woman – just the point McDonald's Canada is trying to make with its new spot.

In celebration of International Women's Day yesterday, the QSR and its agency Tribal Worldwide Toronto launched a new online video putting a modern spin on the classic kids' tune, continuing its "Not without Canadian Farmers" platform with a focus on females.

For every share the video gets on Facebook and YouTube, McDonald's is also donating $1 (up to a maximum of $10,000) to Cattlemen's Young Leaders, a mentorship organization for those working in the beef industry.