Taxi to lead Vancouver port's community outreach
Canada's largest port wants to be a good neighbour while promoting its economic benefits to the country.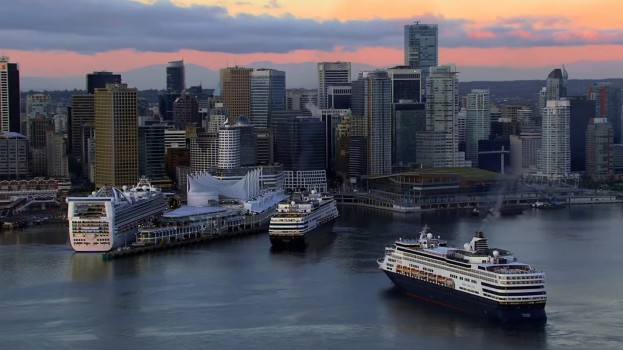 The Vancouver Fraser Port Authority has chosen Taxi Vancouver as its new full-service agency partner to work on its community awareness initiatives.

The port – Canada's largest – had been working with PR agency Edelman Vancouver and its regional media partner Think Mint since its last agency review in 2013. Edelman is still working with the port on some projects following this contractually mandated review, but the client's changing needs meant a different kind of agency relationship was necessary going forward.

"When we selected [Edelman] in 2013, we were looking for two things: to increase community awareness, a very marketing-facing campaign to promote the Port of Vancouver to our local audiences; but also to do advocacy work and issues management for us," says Evangeline Englezos, director of community and Aboriginal affairs for the port.

With advocacy work now being done more in-house, the port is now looking to have its agency focus more on community outreach and awareness. Englezos says Taxi impressed with its strategic skills and ability to measure results on awareness metrics.

The massive shipping and rail hub is surrounded by 16 different communities, Englezos says, that the port needs to liaise with to communicate its environmental and employment initiatives, as well as demonstrate the economic benefits the port brings to the region.

"Our communications are about being a good neighbour, and telling people what we're doing at the port," she says. "Our mandate is to facilitate Canada's trade with 170 word economies, to ensure we have trust with our communities and that we're very transparent."

This has largely meant spending in traditional media – television and print, specifically – which will continue for the foreseeable future. The Vancouver Fraser Port Authority's media spending budget should remain steady at $1.5 million to $2 million, Englezos says. (OMD partnered with Taxi on the pitch and will now over media strategy and buying.)

However, Englezos says the organization has seen positive response to its social media efforts as well. She expects Taxi to take a leading role in aiding its internal digital team develop more content on this front.

It's produced a number of "Port TV" online videos that document how various port staff conduct their jobs, environmental initiatives run in conjunction with the Vancouver Aquarium, and do community outreach with man-on-the-street trivia games.

The account win is one in a string for Taxi Vancouver, which has recently won the University of British Columbia and two American accounts: Credit Karma and Hoodline.