Miss Vickie's promotes the night in
The PepsiCo brand continues its focus on quality time for couples with a new campaign.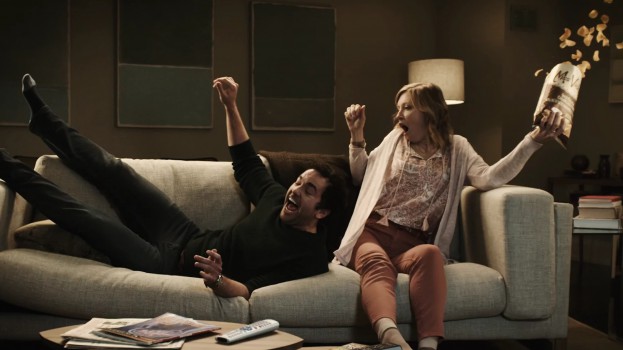 PepsiCo Canada's Miss Vickie's brand is continuing its focus on the night-in with new creative targeting busy young couples.

Working with Grey Canada, the brand's new "Let's Stay in Tonight" creative uses slow motion to highlight the fun moments that can be had together during a date night at home versus heading out to a busy bar or restaurant.

The "Disconnect and Reconnect" campaign last year (below) focused on how tech disrupted couples' time together led to positive results for brand equity and other key metrics, says Meghan Savage, director of marketing, emerging brands at PepsiCo Canada. Now, it has slightly broadened the scope of this year's creative to focus on time together more generally, though the work continues to be grounded in the insight that couples often need helping relaxing and unwinding after a hectic day, she says.

The campaign includes TV, online video and social media, along with in-store sampling and support that continues the brand's ongoing partnership with wine brand Woodbridge and calls attention to Miss Vickie's newest Harvest Cheddar and Herbs flavour (which is also featured in the wider creative).

Overall, Miss Vickie's is a brand that's growing and one PepsiCo intends to continue to support, Savage says.