Fast Facts: Innovation's expectation gap
Many companies think they're innovating fast enough, but consumers disagree.
The authors of Publicis Media's recent "Business Transformation Predictor" report say consumers are skeptical of businesses' ability to innovative and meet their needs.
After establishing that most consumers see disruption as just par for the course for the companies that make the goods they want, the March 2017 report makes the case that while executives think they're moving fast enough to stay on top of change, shoppers disagree.
Business leaders in the alcoholic beverage sector seem to be experiencing the biggest disconnect – 95% said they were meeting customer expectations, but only 64% of consumers agreed, a 31 point gap. The beauty industry isn't far behind with a 36 percentile point gap of its own.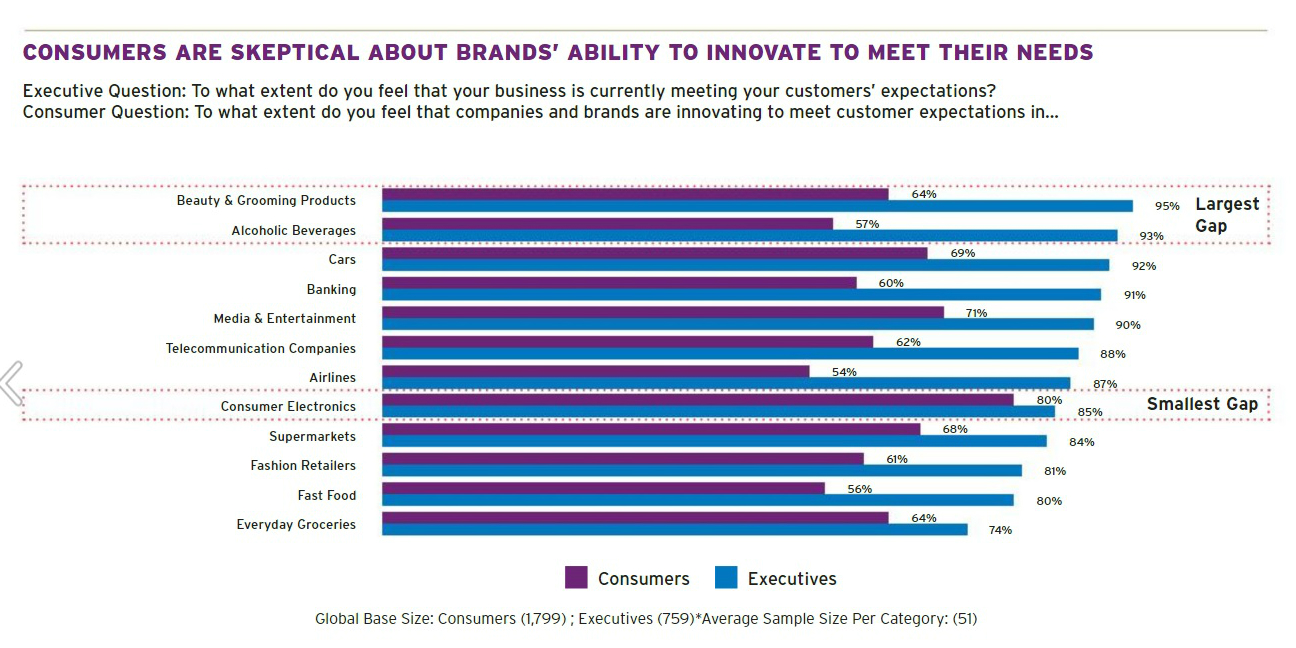 There's broad agreement, however, on the types of companies that will drive large-scale change: big tech. Most point to companies like Google over individual product brands to affect widespread change.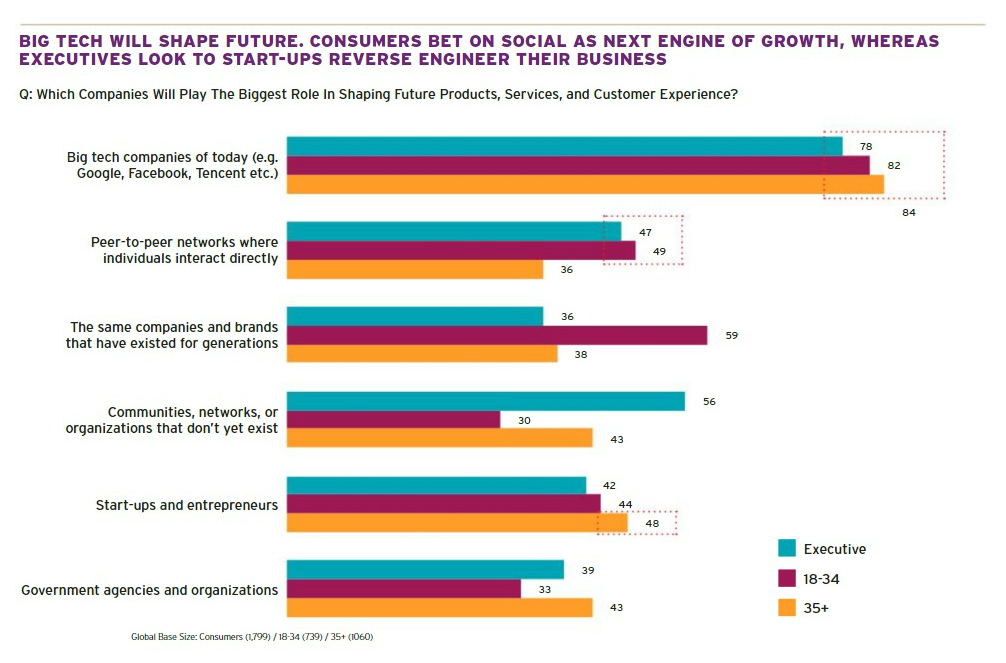 The consumer data is broken into two age groups: 18 to 34, and 35+.

The report was conducted by Publicis Media and Consensus Point. It polled approximately 1,800 consumers and more than 750 C-suite executives around the world.