Infiniti launches IoT-focused accelerator
The automaker's Lab program comes to Toronto to build a connection to the city's startup community.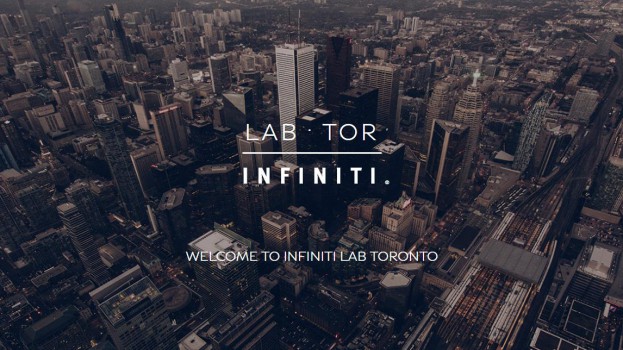 Automotive brand Infiniti wants to support the development of the "Internet of Things" and smart city startups by launching the Infinti Lab in Toronto.

The Toronto operation is the company's first lab in North America, building off the success of the first program, launched in Hong Kong in 2015. That program has graduated two cohorts of startups, including Kraftwerk (a low-cost fuel cell developer), Drop.ai (creator of visual intelligence software for cars and drones) and Dagmy Motors (which has created production models that lower the cost of battery packs in electric vehicles).

Working with Multiplicity, a nonprofit focused on supporting educational initiatives in the startup community, Infiniti Lab will provide resources and mentorship to pre-seed startups involved either in IoT or smart city innovations during a month-long program that begins in May.

The startups will pitch to a panel of Canadian venture capital firms at the end of the program, and the top startup from Toronto will be fast-tracked into the three-month Hong Kong Infiniti Lab in July. Applications for the program opened this week.

"We're not looking for something so specific that it's only oriented to one area that would benefit Infiniti," says Stephen Lester, managing director of Infiniti Canada. "It's no secret that smart cities and the wide gamut that IoT represents will be part of the future of the automotive experience. Being on the forefront of the tech you see in your cars today that will be connected to the devices and cars of the future is something we want to be cognizant of as a future-forward brand."

Lester says the opportunity to be the first to work with these startups and potentially incorporate their products into Infiniti's vehicle could be a positive outcome of the Lab, that's not the expectation or goal. He says part of the reason the company pursued a startup accelerator program (as opposed to the wholly-owned "innovation labs" dedicated to proprietary products and services that are popular with other companies) was that it allowed the company to make inroads with Canada's entrepreneurs and create stories around its pursuit of innovation.

"It's up to us as a company to identify where this project can be successful, and Toronto is an area that has a strong startup community and place where we can have strong partners," Lester says. "Together, those benefits allow us to extend our brand to new people as well as develop our own awareness and understanding of future thinkers.

"At the end of the day, we can also create stories around a lot of fantastic entrepreneurs that are helping to drive our world forward, just as Infiniti drives the world forward."

Other partners on the program include Telus Ventures, Techstars, Omers Ventures, the City of Toronto and Fleet Company.