A new concept, new strategy, new target for Sears
Three ways the retailer is hoping to turn around sales and target younger shoppers.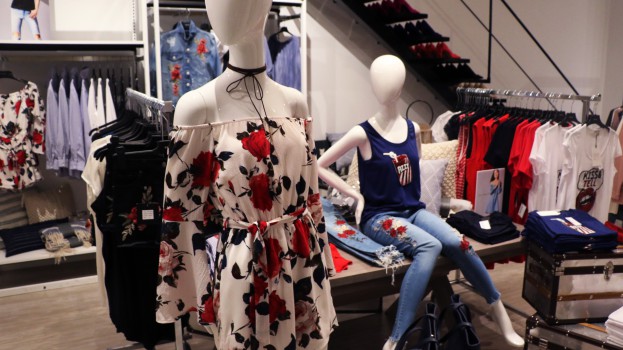 A version of this story appears in the May 2017 issue of strategy.
Amid declining sales and fears its U.S. counterpart will cease operating, Sears Canada is taking cues from other retailers as it looks to modernize.
The retailer is now putting some marketing weight behind its newest initiatives – including an off-price line and changes to its private labels – aimed at turning its declining sales around.
Centred on the hashtag "#wevechanged," the brand has launched a marketing campaign and opened a pop-up in Toronto designed to bring attention to its new product lines, which are aimed largely at a younger demographic.
To support the pop-up, which opens to the public this April 8, the brand has been using social media, influencer relations, a streetcar wrap and a coffee partnership with local cafés featuring its hashtag, all focused on showing the newer side of Sears.
Here, executive chairman Brandon Stranzl shares three ways he's aiming to revitalize the brand.
Fast fashion
Taking after Zara and H&M, 2017 marks Sears' entry into the competitive fast-fashion landscape. It's S label seeks a fresh audience: women between their teens and early 20s. "We're never going to be Forever 21 but… we're going to learn about [that audience], we're going to figure out who she is," Stranzl says.
The company hired a team of buyers with fast-fashion experience and managed to put the S collection together between September and November 2016 – a timeline unheard of for Sears.
"Department stores cannot [typically] move at that speed," Stranzl says. Lines typically take 12 months, but the brand wanted to apply fast-fashion business principles to the department store's operations.
Off-pricing
The retailer has also latched onto the off-price business model (offering brand name products at a lower price point), joining banners like Saks Off Fifth, Nordstrom Rack, Marshalls, Winners and Homesense.
Dubbed The Cut, the off-price strategy is aimed at providing "of the moment" products at a higher turnover rate than Sears' traditional wares, Stranzl says.
Private label
"I'm never going to be able to do what Adidas does in athletic shoes," says Stranzl, but his plan is to focus on one solid private label offering that's about quality basics – such as T-shirts, jackets and yoga apparel – with a "high quality, low price" value proposition.

Over the years, the retailer has accumulated 64 private labels, all with inconsistent price-to-value equations, he says. Now it's rebranding them across apparel and home goods.

The private label offering represents about 30% of Sears' assortment, but the plan is to increase it to between 50% and 60% by the fall.