Community works to broaden its offering
Recent leadership hires aim to strengthen the agency's expertise outside of its branding and experiential wheelhouse.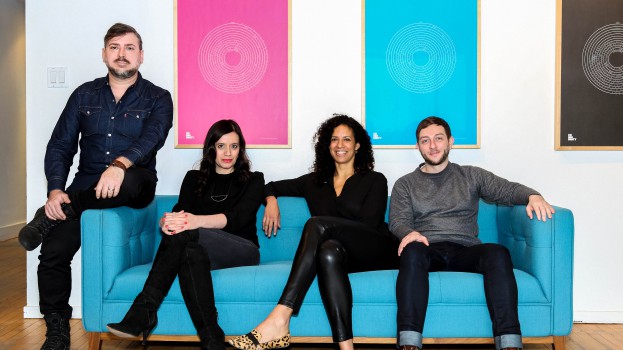 Toronto's Community has been working to offer a more holistic service offering to clients, helped by several additions to its management team.

To help strengthen its above-the-line services, the agency has hired Joseph Nanni as creative director. He has been working with Jenny Vivar, who has been promoted from ACD to CD, to build an internal content team, expand the agency's creative staff and lead above-the-line brand work at the agency.

Nanni has spent the last three years as a creative director at Corus Entertainment, and prior to joining the broadcast world was an ECD at Match Marketing, CD at Y&R and ACD at FCB Toronto. Vivar has been with Community since she joined from Captial C in 2013.

Robert Hartt, general manager at Community, says the hires are part of an effort to develop the agency's broader service offering, outside of the experiential and branding work it is best known for.

"We're design-centric and that's our approach to creating experiences that resonate with audiences," he says. "That seems to be matching up with how our clients want to have conversations with their consumers, so they've been asking us to do more, different types of projects. Our focus, having started in branding, is a unique differentiator when it comes time to ask how insights, creativity and experiences come together to talk to consumers that are more savvy than ever."

It terms of its broader offering, Community has also hired Christine Scott as director of Community's XM team, while Geoff Jones has been hired as director of social media.

Scott has spent the nine years prior to joining Community in the Vision7 family, having been VP of experiential events at Citizen from 2010 to 2016 and the three years prior to that at Cossette. During her time at there, Scott helped establish the agency's experiential practice across North America.

Jones has held content strategy roles at Toronto agencies including Publicis, KBS and The Tite Group.

Hartt says Community has been growing at 20% a year since it was founded in 2012 and has been asked to do bigger and more sophisticated projects for its clients, pointing to its work with Bacardi and Nestlé brands in particular. That has meant bringing on people who have experience working on clients and projects of that scale.

"Christine came over with great experience at Citizen and Cossette, and PR is also a bigger part of integrated programs, so that's also something she has great experience in," Hartt says. "Geoff has a great experience in leading social strategies and figuring out what the analytics and KPIs need to be for a program, which is something our clients are asking for more and more."

Jones was hired in January, while Nanni and Vivar stepped into their new roles in November. Scott joined in July of 2016 following the departure of previous director of XM Kristen Milward.