Are Canadian tech companies lagging on marketing?
A new U of T report suggests lack of marketing spend is hampering startups' efforts to grow.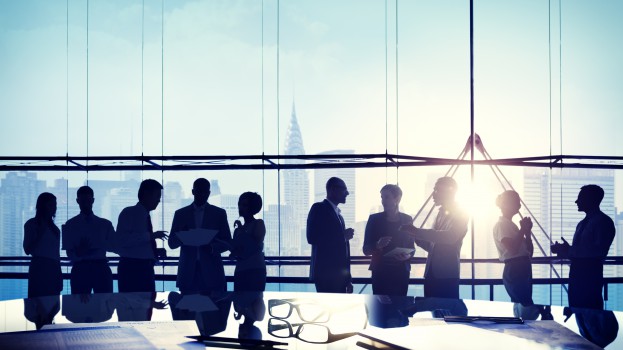 A new report is suggesting that Canadian tech companies might be focusing too much on R&D and not on the marketing skills that will win over investors.
The report – bluntly titled "Canadian Tech Tortoises" – was done by the University of Toronto's Impact Centre, a development hub for early-stage startups.
It aimed to back up anecdotal observations those working at the centre have made about how Canadian tech companies underestimate the importance of marketing in their early stages. Namely, tech companies are waiting until later stages to raise funds that will be dedicated to functions like marketing and sales – which might be counter-productive, as doing so earlier could help provide the market traction many investors look for.
Impact Centre looked at over 900 private Canadian companies that have received external funding, with amounts ranging from $100,000 to $280 million. (It then used LinkedIn to get an idea of how many employees it had in marketing and sales roles. The authors admit using LinkedIn didn't exactly provide a scientific analysis – LinkedIn data could be out of date, inaccurate, incomplete or not reflect the full scope of an individual's duties – it should lend some credence to its observations and spark conversation around the issue.)
For more granular analysis, the companies were divided into groups of 100 based on the amount of funding received. The companies in the groups with the highest amount of funding also had the largest marketing and sales departments, ranging from 31% to 43% of the total workforce for those in the higher groups and 13% to 23% for those in the lower groups.
Not only that, but the study also found that marketing departments actually began to plateau or decline once companies hit the $3.4 million mark in funding.
The report also points out that its definition of marketing and sales goes beyond simple advertising and making sales calls. It includes market research, product marketing and business development, which it cites as particularly important in a company's early stages.
"These activities reflect a broader definition of M&S and help firms understand the sector they operate in, how the technology they are developing can fit into the market, and prepares the market for the eventual launch of the product," the report says. "Spending on such early M&S activities will ensure that the product is aligned well with the market and customer needs, and that potential customers are poised to buy when the product is released, rather than learning about it afterward."
The average marketing spend for companies with less than $2 million in funding is 24% of total revenue, and when accounting for operations, administration and other vital business staff, that leaves roughly 36% of staff dedicated to research and development.
That's a ratio similar to a 2005 report by the same author that examined 64 U.S. software companies and showed the companies with the highest revenue were also the ones with the highest ratio of marketing staff to R&D staff.
To back up the idea that marketing encouraged growth, that report also showed a direct correlation between the amount of revenue spent on marketing and sales and the rate at which their revenue grew.
"The data shows that successful U.S. businesses spend money to hire employees in M&S roles earlier than typical Canadian companies," the 2017 report says. "Therefore, firms spending money on M&S right from inception are expected to get market traction more quickly than those that wait until a product is complete."
To offer a comparison, the report also examined 87 U.S. companies valued at over $1 billion – commonly known as unicorns – to the 300 highest-funded Canadian startups. While the Unicorns had, on average, 40% of their employees in marketing and sales roles, only 31% of employees at the top Canadian startups were in similar roles.